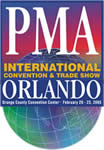 The PMA Show 2005 was held last week in Orlando, Florida. PhotographyBLOG was there for an entire week to cover the show, attend various press events and go on the rides at the Universal Studios "Islands of Adventure" theme park (I can't work all the time you know…). All in all the Show was a quiet, understated affair compared to previous years, with the general concensus being this was a year of consolidation in the industry, rather than innovation. There were still a lot of new products introduced, however, so here is my personal roundup of the hits, misses and maybes.
Hits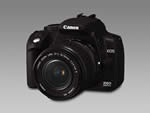 Canon EOS Digital Rebel XT / EOS 350D Digital SLR
Canon's updated version of the original 6 megapixel Digital Rebel / EOS 300D is an obvious choice for star product, but in a show of few real advances, the EOS Digital Rebel XT / EOS 350D is an obvious winner. With a new 8 megapixel sensor, faster Digic II in-camera processing and much better build quality than the original model, the EOS Digital Rebel XT / EOS 350D has shaken the entry-level DSLR market up again and will give Nikon a lot to think about.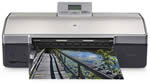 HP Photosmart 8750 Printer
HP's new A3 / 13x19 inch printer was the one product that really caught my eye at PMA 2005. It offers fantastic black and white printing straight out of the box due to its use of 3 different black/gray cartridges. HP have also worked hard on improving the colour side and the 8750 is happy printing on both glossy and matt media. It may not quite be as good as the new Epson R1800 in terms of colour prints, but its all-round versatility and those gorgeous black and white prints swing the balance for me.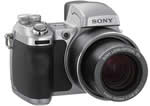 Sony DSC-H1 Digital Camera
Sony surprised everyone by unveiling their first ever ultra-zoom digital camera, the DSC-H1, complete with built-in image stabilisation and an aggressive price point of $499. The DSC-H1 doesn't have a Carl Zeiss lens, but is very well made in the usual Sony tradition, with 5 megapixels and a 10x zoom lens. The DSC-H1 should prove to be a big hit for Sony.
Misses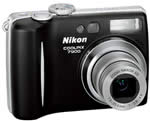 Nikon
Everyone expected Nikon to release a successor to the now-ageing D100 DSLR. They didn't, choosing instead to launch a new updated range of compact digital cameras, including the Nikon Coolpix 7900 (pictured), that look nicely made but which don't exactly set the earth on fire. Combine this with having quite a small stand in comparison with the other A-grade manufacturers, and PMA 2005 was definitely Canon's show.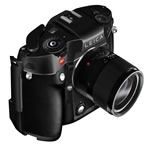 Leica
Just before PMA started Leica experienced a 50% drop in their share price. On the Monday of the show, rumours started to circulate that the banks had partially stopped Leica's lines of credit, thereby threatening the very existence of one of the world's most famous camera companies. The rumours were confirmed by a brief statement on the Leica website. The future is still unclear – let's hope that Leica's tiny stand at PMA won't be their last farewell.

Best Western International Plaza Hotel
Billed as a hotel with fast broadband access, the Best Western actually turned out to be a glorified motel with broadband only available in the lobby, which was generally full of noisy British tourists playing even noisier games in the adjoining arcade. Bliss. The press room at the conference centre became a home from home – it was just a pity that it didn't have any beds available…
Maybes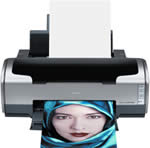 Epson Stylus Photo R1800 Printer
I was all set to buy this printer when I first heard about it a few days prior to the show. But having seen the prints from the HP Photosmart 8750, I'm leaning towards HP's offering instead. Apparently the R1800 isn't as good at black and white as the older Epson 2200 / 2100 (which Epson will continue to sell) and offers the same kind of quality for matt prints. It only surpasses the 2200 / 2100 at glossy printing, and for a lot of photographers (myself included) this won't necessarily be a strong selling point.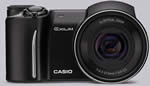 Casio Exilim Pro EX-P505 Digital Camera
This new 5 megapixel model is a real attempt by Casio to fuse together the still and moving digital image world. Casio liken the EX-P505 to camcorders which have still-image capability, greatly extending the range of movie options that a digital camera typically has. Combined with a swivelling LCD screen and tiny body (which may put some people off), the EX-P505 could prove to be one of the surprise hits of PMA 2005.

Concord EasyShot 820z Digital Camera
Concord were showing a prototype of an 8 megapixel digital camera, slated for release in October/November 2005, with a suggested price-tag of just £199 / $249. An 8 megapixel digicam for so little money? I immediately asked if the quoted 8 megapixel specification was really interpolated up in-camera – "no" came the reply, the Concord EasyShot 820z will use a true 8 megapixel sensor. Who knows if the Concord EasyShot 820z will actually make it to market, especially at the suggested price, but when digicams are still sold predominantly based on the number of megapixels that they have, Concord could have a hit on its hands.
So that concludes my roundup of the PMA Show 2005. I'll be back next year for a week of no sleep, hard work and as much cheap fried food as my stomach can take – I'm looking forward to it already!