Reggie Yates: How to Take a Photo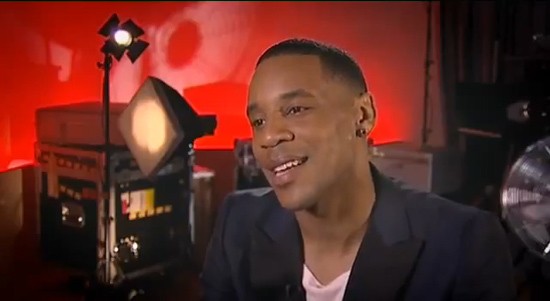 British TV presenter, radio DJ and photographer Reggie Yates has joined Pentax's 'Meet Britain' campaign and released a video full of tips on how to take the perfect photograph. The competition is asking members of the public to submit images of the things they feel make Britain great. Entrants can submit images across five different categories, including Great British Outdoors, Great British Culture, Friends and Family, Summer Holidays and Celebrations. One winner from each category will take home a Pentax K-30 camera and one overall winner will be awarded £1,000.
Click through / scroll down to watch the Reggie Yates video.
Press Release
Reggie Yates on Photography techniques
Watch our video with Reggie Yates, where he shares his valuable advice on photography
Reggie Yates is best known for his work as a TV presenter on The Voice and his shows on the radio but what most people don't know is that he is also very passionate about photography.
Reggie first got into photography as a bit of fun when he was studying and now these days his photos get used by magazines, he has his own photography website and has taken photos of the likes of Tinie Tempah just before the Brits.
As any photographer knows, technique is just as important as equipment and when taking a photograph you must consider methods such as the rule of thirds, lighting and composition. You should look to manipulate light and have an understanding of exposure settings to achieve your desired results.
Composition is crucial and is essentially the process of arranging the various elements of the picture you're taking in your viewfinder.  To develop from an amateur photographer to a professional, you must step out of your comfort zone to help you grow.
As Reggie is so passionate about photography, he has joined the Pentax Meet Britain campaign which is a nationwide competition calling on members of the public to submit images of the things which they feel encapsulate our iconic Britishness. The best images will be chosen to appear in a public exhibition in September. Entrants have the chance to win a new Pentax K-30 camera and there is a £1,000 prize fund up for grabs.
Watch our video where Reggie gives his advice on how to develop into a professional photographer and gives his personal advice on light, composition and the rule of thirds.
Your Comments