RHS Photographer of the Year 2013
October 18, 2013
|
Zoltan Arva-Toth
|
Comment
|
|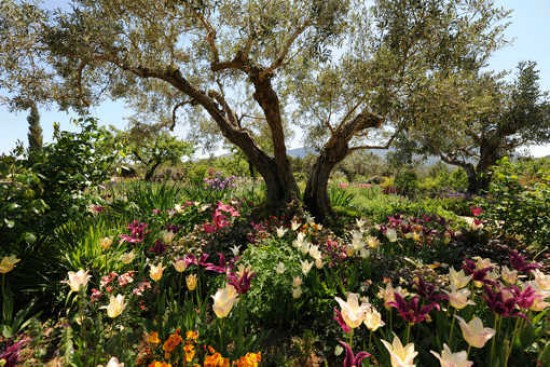 The closing date for this year's RHS Photographic Competition is fast approaching. Those aged 18 or over are invited to submit images in the following categories: plants, gardens, details, wildlife, people and seasons. Entries from those aged 18 and under are invited in the Young Photographer and Children's Photographer categories. The entry fee for adults is £6 per image (£5 for RHS members). Interested photographers need to submit their entries before the 1st November in order to be in with a chance of winning the coveted title of RHS Photographer of the Year 2013 and the top prize of £1000.
Website: RHS
RHS Press Release
2013 RHS Photographer of the Year
The hunt is on for the world's best garden photographer as entry opens for the 2013 RHS Photography Competition. Images that celebrate the wonder and diversity of gardens as well as displaying artistry, creativity and technical excellence will be in with a chance of winning the coveted title of RHS Photographer of the Year and a £1000 prize.
   Now in its 17th year RHS Photographer of the Year has served as a stage for many renowned photographers and iconic images and is regarded as one of the most prestigious garden photography competitions in the world. Last year the competition attracted over eight thousand entries from across the globe.
   Amateur and professional photographers can submit images in six adult categories including seasons, wildlife and people in the garden as well as two categories specifically for under-18s. Prizes will be awarded to 1st, 2nd and 3rd in each category from an overall prize fund of £5500. The competition is open until 1 November 2013.
   Clive Nichols, judging panel chair, said: "Gardens and the natural world offer some of the most arresting, beautiful and challenging subjects a photographer could wish for. Winners of RHS Photographer of the Year really represent the gold standard of garden photography. I look forward to judging what I'm sure will be an equally strong crop of entries this year."
   Josie Elias, winner of RHS Photographer of the Year 2012, said: "Winning the competition was a huge honour and seeing my photograph all over the national and international press was very, very exciting. It led on to a whole new world of possibilities and the prestige of the title has really helped my career. I would encourage anyone, professional or amateur, garden lover or novice to enter."
Photo: Josie Elias | RHS Photographer of the Year 2012
Your Comments