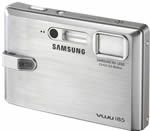 The Samsung i85 is an all-in-one camera, MP3 player and portable media player with a large 3 inch touchscreen LCD. Other features include an 8 megapixel sensor, 5x optical zoom lens and Intelligent Face Recognition Technology. The Samsung i85 will retail at £229 / $349 and be available from the end of August 2007.
Samsung UK Press Release
Samsung Cameras unveils quality convergence with the i85
30 July 2007 - Samsung Cameras is pleased to announce the release of the 8.1 mega pixel i85. The i85 is equipped with a 3.0" touch screen LCD, an integrated MP3 player and PMP (Portable Multimedia Player) function.
An inbuilt Tour Guide function provides instant access to travel information covering 2,600 regions in 30 countries, so you'll always know where the action is. Further information can also be downloaded directly from the internet, and with 450 MB of internal memory you won't need to worry about space for favourite travel tips.
The camera is equipped with the Samsung Advanced Shake Reduction (ASR) system and ISO 1600 high sensitivity support so that images remain crisp and detailed even without a flash.
The i85 also features Samsung's Intelligent Face Recognition Technology, which detects the subject's face, automatically adjusts auto focus and auto exposure to ensure better composition and image quality in portraits. The AF function instantaneously recognises the faces of subjects and accurately focuses on them before the AE function takes over, setting the appropriate exposure to ensure the highest image quality.
The stunning new Samsung i85 is a must-have camera packed with intelligently integrated multimedia features.  The i85 will retail at £229 and will be available from leading high street and online retailers from the end of August 2007.  Customers requiring further information should call 00 800 122 637 27 or visit www.samsungcamera.co.uk
About Samsung Cameras
Samsung Cameras is a leading-edge expert in delivering high-end digital cameras for today's and future generations of photographers by merging technical innovation with superior design. Samsung's global brand image has been enhanced tremendously in recent years – it is believed to be in the top 20 of the world's most powerful brands, and is recognised as the fourth fastest-growing brand in the world, according to Interbrand.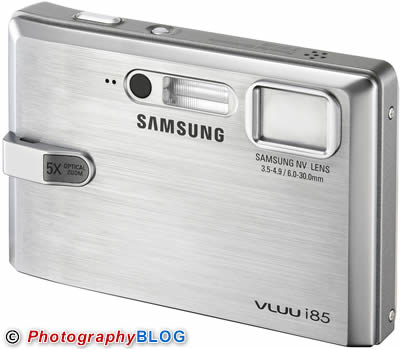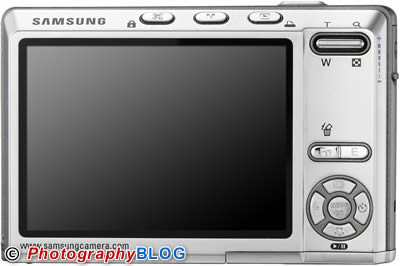 Your Comments