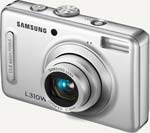 The Samsung L310W is a new 13.6 megapixel compact digital camera. The stylish L310W (called the SL310W in the US) features a 28mm 3.6x wide optical zoom lens, intelligent 2.7" LCD screen, and the new Perfect Portrait System (incorporating Face Detection, Blink Detection, Smile Detection and Beauty Shot). The Samsung L310W is priced at £199 and will be available September 2008. In the US, the Samsung SL310W will be available in September 2008 at an MSRP of $229.95.
Samsung UK Press Release

Samsung Widens its successful L series range
   
16 July 2008 - Samsung, leaders in innovation and digital imaging, today launches the L310W.  Following the success of Samsung's L series cameras, the stylish L310W features a 13.6 megapixel image sensor, 28mm 3.6x wide optical zoom lens and intelligent 2.7" LCD screen to give clear detailed information. The L310W is a fully featured digital compact camera that delivers the image quality and optical performance demanded by camera users today.
For portrait and group shots, the L310W includes Samsung's Perfect Portrait System which contains a range of features; "Face Detection", locates the subject's face within the frame and automatically adjusts auto focus and auto exposure to ensure better composition and image quality for portraits; in "Blink Detection Mode" the camera will take a series of shots when closed eyes are detected, to ensure subjects are captured with their eyes open; in "Smile Mode" a picture is automatically taken when smiles are detected in "Beauty Shot" mode facial skin is retouched for a brighter and smoother skin tone.
The L310W is a stylish, 13.6 megapixel compact camera which boasts Samsung's improved processing technology and features such as Digital Image Stabilisation, which helps compensate for unwanted camera movement and subject blur - so pictures are always in sharp focus. The camera also features the Auto Contrast Balance (ACB) which will correct shadows under back-lit conditions, ensuring a perfect picture in challenging lighting.
Also included in the comprehensive range of features:
• MPEG-4 Movie recording mode with SVGA resolution at 20fps, users can also edit and zoom during filming
• A highly sensitive ISO 3200 (3M) for better pictures in low light
• In camera rechargeable battery system
• Various scene modes, continuous shooting and exposure bracketing to help photographers of all levels of ability get the best shots
The L310W is priced at £199 and will be available from leading high street and online retailers from September 2008. All Samsung Cameras include a two year warranty. Customers requiring further information should call 0845 726 7864 or visit samsungcamera.co.uk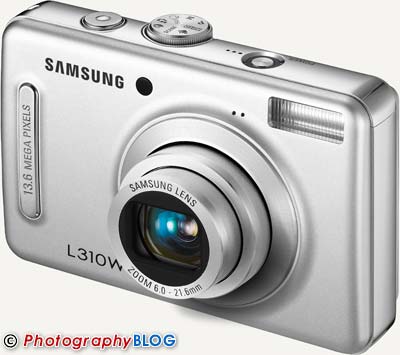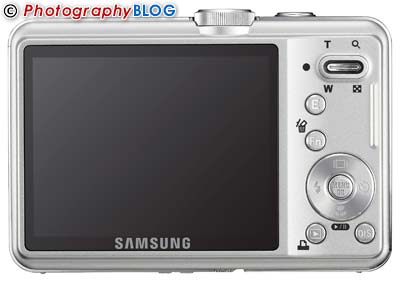 Your Comments