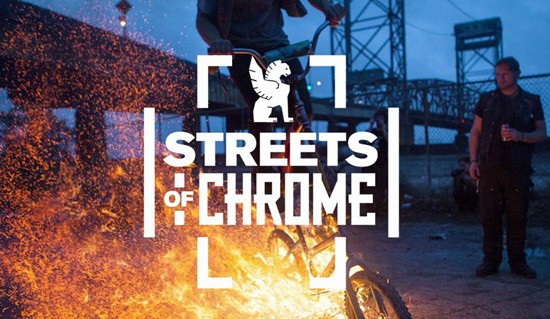 To celebrate the launch of its Niko Camera Bag line, Chrome is calling for entries from street photographers everywhere for its Streets of Chrome photo contest, which runs from 22 January – 14th February 2013. Finalists will be chosen by Chrome's panel of expert judges - including legendary street photographers Rickey Powell, Tod Seelie and Ken Goto -, and the winner will be determined by open voting on streetsofchrome.com from 7th-14th February. The grand prize is a Fujifilm X-Pro1 compact-system camera with a Fujifilm X-Pro1 35mm f/1.4 lens and a Chrome Niko Camera Backpack.
Designed for street photographers and action videographers who need a covert utility bag, the Niko Camera Pack features a weatherproof 1,000-denier-nylon shell, a military-grade tarpaulin liner, a fully customisable interior for lenses and flashes, multiple pockets for cable and gear storage, and fast, easy swing-around access. Other highlights include a U-lock holster and Velcro straps for lashing a tripod, skateboard, or cardboard tubes for your photo prints.
Competition Website: Streets of Chrome
Streets of Chrome from Chrome Industries on Vimeo.
Your Comments