Tamron 18-200mm Lens Sample Shots @ PMA 2005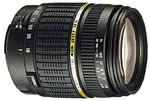 I visited the Tamron stand today and took a few shots with the new Tamron 18-200mm digital SLR lens that has just been unveiled at PMA 2005 (Tamron AF18-200mm F/3.5-6.3 XR Di-II LD Aspherical (IF) MACRO to give it its full name - even less appealing than the new 11-22mm lens). I already own the Tamron 28-75mm Di lens, using it on my Canon EOS 10D DSLR for the last 12 months. The Tamron 18-200mm has similar build-quality to the 28-75mm Di lens.
The Tamron 18-200mm lens is equivalent to a focal length of 29-320mm on my Canon 10D. Focusing wasn't a problem for the lens despite the dim lighting conditions inside the PMA show hall. Price for the new Tamron 18-200mm lens is still to be announced.
I'm not able to provide the full-sized samples, but here are some shots to show you the angle of view that digital SLR users will be able to get. On my 10D, the first shot is equivalent to 29mm and the second to 320mm wide.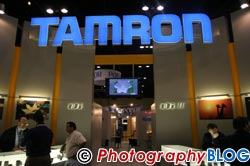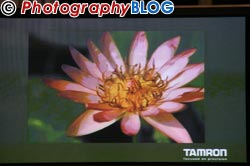 Share this article