Tiltpod for iPhone 4 and iPhone 4S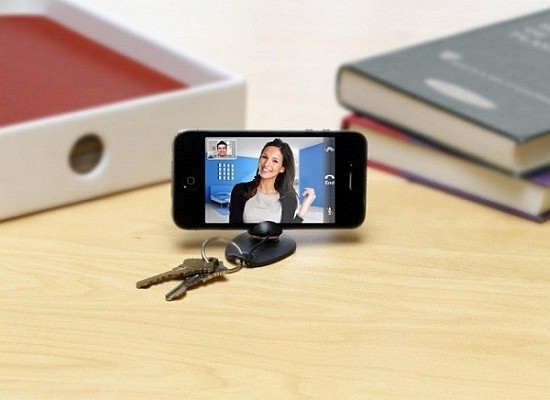 JP Distribution has announced the UK availability of the Tiltpod mini-stand for the Apple iPhone 4 and iPhone 4S. Billed as "the world's smallest always-ready camera stand," the Tiltpod features a quick-connect ball pivot and magnetic base, which can be easily attached to and detached from the iPhone 4/4S. Measuring 2.0"x1.5"x0.4", the Tiltpod retails for £12.99 including VAT.
JP Distribution Press Release
The World's Smallest Always-Ready Camera Stand Is Now Available For The iPhone 4 And 4s!
JP Distribution is pleased to announce the tiltpod for the iPhone 4 and 4s.
Like most people, we want to be in our own photos. But without a tripod handy, our self timer shots are difficult to take, poorly framed and someone inevitably doesn't quite make it in the picture. The tiltpod eliminates these issues.
The tiltpod's compact design features a quick-connect magnetic ball pivot. Simply attach your iPhone 4/4s to the ball pivot and magnetically connect it to the base for an instant hold in seconds.
Features & Benefits
  * Amazingly small and versatile
  * Perfect for taking low-light shots, self timer group photo's and stable video
  * Magnetic base can be quickly attached and removed from the iPhone 4/4s
  * Comes with a magnetic tiltpod base and a magnetic ball pivot
Dimensions 2" x 1.5" x 0.4"
Weight 0.25oz
Price £12.99 Inc VAT
Your Comments