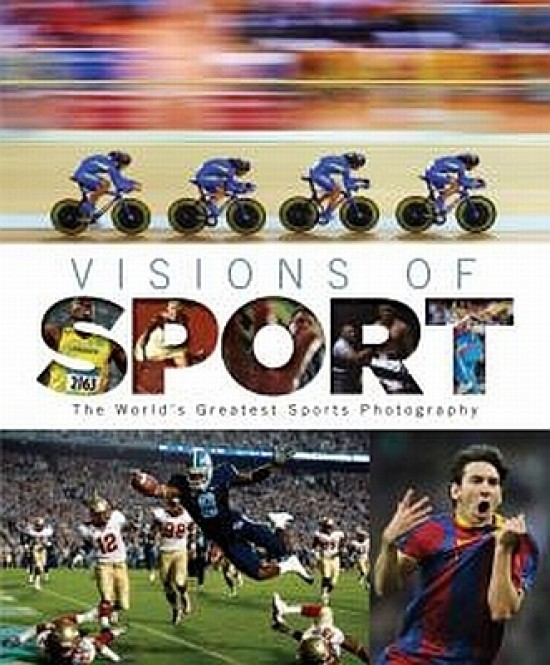 Visions of Sport is a coffee-table book featuring some of the best sports photographs found in the archives of Getty Images. The 200-page hardback includes both black-and-white and colour images of the most famous sports stars, including Maria Sharapova, Muhammad Ali, Jessica Ennis, Lewis Hamilton, and many more. Containing over 150 photos, Visions of Sport is available now for an RRP of £16.99 through the website below.
Website: Vision Sports
Press Release
Visions of SPORT
Published by Vision Sports
RRP £16.99, ISBN 978-1907637-34-6
Messi – Ali – Senna – Ronaldo – Murray – Hamilton – Mcllroy – Cavendish and Trott are just some of the Stars of Sport featured in this stunning new book, released just in time for Christmas!
Whatever your sport – Ball Sports / Team Sports / Running / Swimming or on Ice this breathtaking photographic book showcases some of the greatest sports pictures ever taken.

From super-cool black and white images to full colour stunning frames that capture the thrills n Spills, the speed, pain and action, through to the joy of winners celebrations - every page of Visions of Sport contains a jaw-dropping sporting picture.

Even though the Women of sports missed out in the nominations for Sports Personality of the Year they are plenty featured in Visions of Sport, including Jessica Ennis, the Russian 4x100 relay team, Maria Sharapova and of course the great Olympic athlete that is Dame Kelly Holmes.
This remarkable collection of stunning images from the world of sport has been put together by Getty Images from their archive of more than 12,000,000 photographs .
Your Comments