B3 Personal Server Winner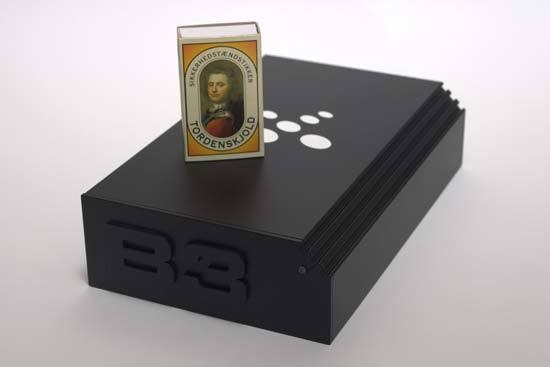 Ian Whiting is the lucky winner of a B3 personal server worth £295!
Whether you are a serious photographer or just a shutterbug, you'd want to keep your photos safe and share them with the world without too much fuss. This is where the B3 personal server can come in rather handy. You can use this nifty little machine to store your photos in one central location and access them from any computer on the local network or even on the Web. The built-in photo album software lets you easily generate slick web-based galleries from JPG and PNG images in a matter of minutes, and you can limit access to the galleries to specific users or open them to the entire world. B3 features a built-in and user-friendly backup tool which you can use to easily back up your photos and other data to an external disk or a remote storage solution.
If the built-in photo album software is too basic for your needs, you can easily deploy a third-party solution like Piwigo (http://www.piwigo.org) or Gallery (http://gallery.menalto.com/), as B3 comes with Web and database servers. B3's minute size means that you can hide the server in any corner you like. Thanks to its fanless design, B3 is virtually silent, and the robust aluminium case ensures that the server survives harsh treatment.
There is, of course, much more to B3 than the described features, and we encourage you to take a look at Excito's website (http://www.excito.com) and see for yourself what this little guy is capable of.
Terms and Conditions
This competition closes on 30/09/2011.
By entering this competition you will also be opting in to Photography Blog's weekly e-newsletter, but you have the option to unsubscribe at any time.
One entry per person only.
No entries accepted from employees of Photography Blog or Excito.
Winners will be announced on the Photography Blog site following the closing date and contacted via email only, so a valid email address is required.
Your Comments