Win Cyberlink PhotoDirector 2011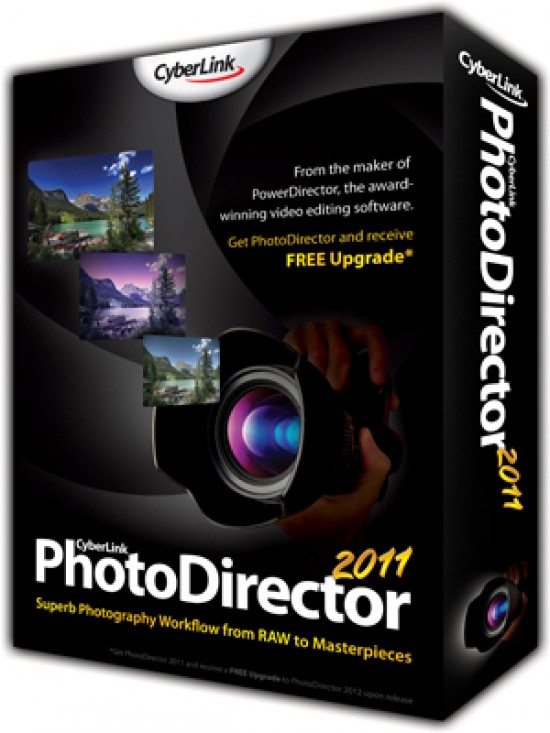 Photography Blog and Cyberlink are giving away FIVE copies of Cyberlink PhotoDirector 2011, each worth £79.99!
CyberLink's PhotoDirector 2011 is designed to smooth the flow from the time an image is imported to the PC to its final output by delivering powerful management and editing tools.
PhotoDirector 2011 features a wide array of dynamic adjustment tools that can be applied in a non-destructive editing environment, leaving your original images unaltered. Offering native rendering of RAW files from Canon and Nikon cameras provides photographers with a great feature to maintain the immaculate quality of each image. PhotoDirector 2011 is also the first photo software that lets users easily share their own presets and download an unlimited number of presets defined by others, directly from the application, through CyberLink's online community DirectorZone.com.
The 5 winners are: James Golden, Michael Flowdy, David Lonsdale, Kurt Skeels and Paul Rose
The contest closed at 11.55PM GMT on Wednesday 31st August 2011.
Key Features in PhotoDirector 2011
- Fast, Intuitive Workflow: PhotoDirector's fast, intuitive workflow is designed to bring unparalleled efficiency by smoothing the flow from import, manage, enhance to final output.
- Non-destructive Editing Environment: Since original images are safely unaltered, creative experimentation is encouraged in PhotoDirector's non-destructive editing environment.
- State of the Art Adjustment Tools: PhotoDirector delivers all cutting edge tools to perfect photos, including adjustment brushes, levels, white balance and noise reduction.
- Native RAW Support: Native rendering of RAW files from Canon and Nikon cameras delivers absolutely stunning colour. PhotoDirector also delivers support for a broad range of RAW file formats from the world's leading digital cameras.
- Exchange Unlimited Presets: Share and download unlimited adjustment presets directly from PhotoDirector with the DirectorZone.com community.
Terms and Conditions
This competition closes on 31/08/2011.
By entering this competition you will also be opting in to Photography Blog's weekly e-newsletter, but you have the option to unsubscribe at any time.
One entry per person only.
No entries accepted from employees of Photography Blog or Cyberlink.
Winners will be announced on the Photography Blog site following the closing date and contacted via email only, so a valid email address is required.
Your Comments