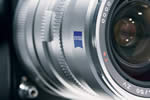 Carl Zeiss Press Release
Oberkochen, 25.09.2006. - Victor Hasselblad's world-famous medium format camera with its distinct cube-shaped body and elegant, chrome-plated contours has become a real icon. Many experienced photographers across the globe consider the Hasselblad with its Carl Zeiss lenses to be the best camera ever – particularly when it comes to image quality. This is also why NASA opted for this camera for their photos of the moon landing. At Photokina 2006, Carl Zeiss presents its new ZV lenses which are particularly tailored to the aesthetic design of this classic camera. They provide everything demanding photographers expect of lenses of a particularly high quality.
1. latest optical systems with highest image performance,
2. sturdy, durable full-metal mounts
3. elegant finish in classic silver satin,
4. fully mechanical, very durable central precision shutters without batteries,
5. engraved scales for shutter times, aperture and distance.
ZEISS ZV Classic lenses have been designed for use with all Hasselblad cameras in what is now called the V system, built since 1957. They can be used for both analog and digital photography. ZEISS ZV Classic lenses contain no electronics whatsoever. They can therefore be used for many years without losing their value.
The line of ZV Classic lenses comprises:
1. the classic wide-angle Distagon T* 4/50 ZV,
2. the classic macro lens Makro-Planar T*4/120 ZV and
3. the high-performance tele lens Sonnar T* 4/180 ZV.
First deliveries scheduled for: 1st quarter of 2007
List prices (incl. VAT) will be: presumably EUR 3,500.00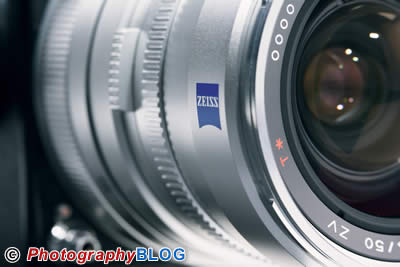 Share this article