Articles: "Behind the Scenes at myPIXmania"
May 7th, 2005

Ordering prints of your photos via an online photo processing service is big business. With the recent boom in digital camera sales, demand for easy and affordable printing has never been higher, and using an internet based photo service is one of the ways to satisfy that demand. To find out what actually happens to your images after you click the Upload button, I was recently invited to take an exclusive behind the scenes look at myPIXmania, one of Europe's biggest online photo finishers.
Launched at the end of 2002, myPIXmania (http://www.mypixmania.co.uk) has enjoyed instant success and is currently the Number 1 online photo retailer in Europe, with over 400,000 customers throughout the 9 countries that it serves. myPIXmania is part of the larger Fotovista group, which has over 30 years experience in photo finishing and also owns the electronics retailer Pixmania.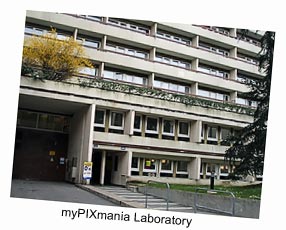 myPixmania has its own dedicated laboratory for digital photo development in an unassuming building in the heart of Paris (see right). Everything is done under one roof so that myPIXmania can guarantee quality control over the entire chain of production.
40 employees work onsite to process the orders placed by over 400,000 customers, doing everything from processing the received files, operating the Fuji Frontier 390 digital minilab machines, preparing customer orders and even making photo watches, mugs and t-shirts!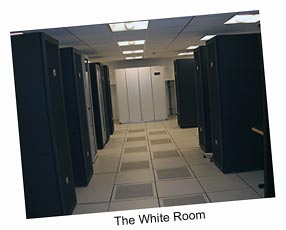 All images are stored in this intimidating looking room (see left), dubbed the "White Room", as well as on an offsite server for added security. Batches of photos are then transferred onto smaller servers that feed each of the Fuji Frontier 390 digital minilabs.
All photos are printed on Fuji Frontier 390 digital minilabs using high quality Fuji Crystal Archive Professional paper. The Frontier 390 can churn out up to 2,400 photos every hour, which helps to explain why myPIXmania only needs to employ around 40 people to meet the needs of all its customers.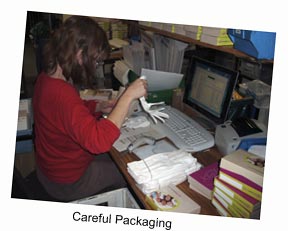 Once your photos have made it from your computer to the myPIXmania servers, then through the Fuji 390 minilabs, the prints are carefully assembled and packaged by up to 10 employees (depending on the time of year and order volume).
As you can see (right), operators use lint-free cotton gloves to ensure that there are no fingerprints or marks on the photo prints, and the quality of the packaging is of a high standard.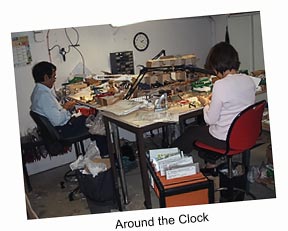 Watches are assembled upstairs by a small team of nimble-fingered employees (see left). Photos are carefully placed in position on the face of the watch before the other parts are put together. 25,000 watches are made every year by myPIXmania!
myPIXmania also process orders such as t-shirts and mugs onsite with their own dedicated machinery and trained staff, again in an effort to ensure that quality doesn't suffer.
myPIXmania also operate retail outlets throughout France, and have recently opened a store in London, UK.
Thanks to Sacha Doliner of myPIXmania for kindly showing me around and Ana Lis for arranging the visit.
Related Links