Gallery Member Spotlight - ale_brando
In the latest installment of this regular series, we cast the spotlight on members of the PhotographyBLOG Gallery and ask them about their photography. The 19th member to sit in the interview chair is ale_brando.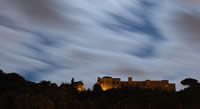 What do you enjoy most about the Gallery?
I enjoy getting advice from other members' comments about my own work, viewing pictures, and reading comments.
Do you think being a Gallery member has helped improve your photography?
Yes, of course. Member comments about my own work are very helpful. Comments, shooting data, and different compositions have given me good advice to improve my techniques by making more experiments.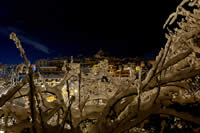 What is your favourite kind of photography, and what is it that interests you so much?
I like different kinds of photography. I love low light photography, overcast weather landscapes, street photography, make lots of experiments, but I think my favourite is taking pictures about documenting stories, capturing emotions and atmospheres.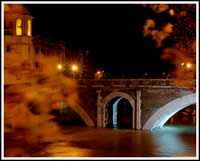 What kind of equipment do use now, and what did you start with?
I've just bought a Nikon D200, but I have only taken some pictures to test it. I usually bring with me my Nikon D70 and a Tamron 28-300mm lens. I often replace it with a Nikon 50mm F/1.4 for low light conditions. It helps me to keep shutter speeds around 1/60 sec without using a Speedlight flash.
I also have other lenses, Sigma 105mm F 2.8 for macros, Nikon 18-70mm and Nikon 80-400mm VR. Other equipment components include Nikon SB 600, tripod Manfrotto 055 PRO with RC2 head, filters, remote control etc.
My previous camera was a Nikon F80 and I rarely use it now. I started with an instant b/w polaroid and other rangefinder compact cameras since when I was a child.
Have you sold any of your Gallery photographs?
No, I've never tried to sell photographs, because I think I'm not really good at the business side. Maybe I'll try one day. I've only duplicated some for friends in bigger sizes.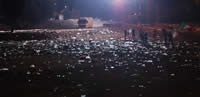 What is the one piece of advice that you would give to other budding photographers?
Learn how your camera works, never stop making experiments, try different compositions. Don't leave your camera at home if you don't want to miss a shooting opportunity ... events don't happen twice.
You can see more of ale_brando's photographs in this User Gallery.