Gallery Member Spotlight - Bridget
In a brand new series, we cast the spotlight on members of the PhotographyBLOG Gallery and ask them about their photography. The fourth member to sit in the interview chair is Bridget.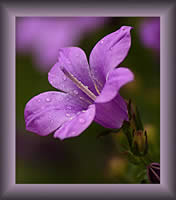 What do you enjoy most about the Gallery?
I enjoy mostly the friendly atmosphere whenever I log on or whoever is on there, the site is easy to find your way around, and I have found and met some lovely people that have become friends. The competitions are always good and it gives something to aim for. I have found that if I have any questions or queries they are always answered by yourself.
Do you think being a Gallery member has helped improve your photography?
Being a gallery member has definitely improved my photography, When I first joined I thought that my photographs were really good, but I soon learned that they were not, and that I had a lot to learn. I didn't know what CS2 was and DoF was a mystery to me, but over a period of time of asking questions of other members who very helpfully answered them, I have become more confident in my camera and what it can do. I feel that I have improved but there is still loads i need to learn, but with the help from the members of the site I hope to achieve and improve more.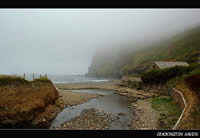 Flowers are obviously your favourite topic - what is it that interests you so much?
I love to take photographs of flowers and landscapes, and more recently have been asked to do portraits for several people. This included a prom night and several family portraits. My favourites are flowers as they are always changing and whenever I go out there is always something different to take as the season changes.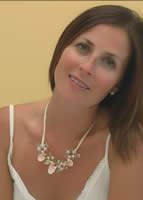 What kind of equipment do use now, and what did you start with?
I started off originally with a Fuji Finepix A303, then my husband bought me a Konica Minolta A200, but he quickly realised I wanted more than it could offer, although it was a super camera I wanted the versatility of a DSLR. I had the A200 camera for two months and then I was bought a Nikon D70s which I chose and absolutely love. My favourite lens is the 18-70 Nikkor, it's lovely for landscapes. I also use the 50mm Nikon prime for portraits and the 70-300 sigma. I have just recently acquired the 28-200 Tamron lens which I am finding invaluable.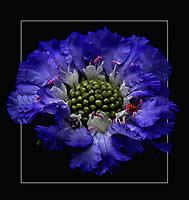 What is the one piece of advice that you would give to other budding photographers?
The one piece of advice I would give to budding photographers is don't be too despondent if you think that others are better, and wonder how did they do that, ask them. Just remember they started at the bottom, so persevere, listen and take on board their advice. As I have said that is how I have learned to improve. Use the site for advice, it's there for you.
You can see more of Bridget's photographs in this User Gallery.