Gallery Member Spotlight - gav_davies
In a brand new series, we cast the spotlight on members of the PhotographyBLOG Gallery and ask them about their photography. The eighth member to sit in the interview chair is gav_davies.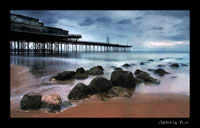 What do you enjoy most about the Gallery?
There are two main reasons why I visit the gallery. Firstly it's the inspiration you can get from other members, and secondly it's a chance to showpiece your own photos and receive constructive feedback on them.
Do you think being a Gallery member has helped improve your photography?
Most definitely. Without having had any training in photography, the only way I've found to improve is by submitting my photos to galleries such as this and getting constructive feedback from other people. I like the fact that you can upload a photo, and get different peoples perspective on your photos that you may not have thought about.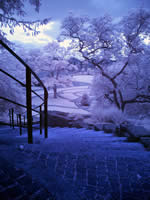 Nature is obviously your favourite topic - what is it that interests you so much?
Hmmm, I would probably include landscapes under my favourite topic too ;0) Regarding my nature shots, I simply find taking shots of living creatures fascinating. They can show so much emotion, have so many different expressions and you just don't know what they're going to do next. I must have visited the zoo about 20 times last year and managed to get completely different shots each time I went. Regarding landscapes, as people may have noticed, I like to try and get shots that aren't something you can see through the human eye. e.g. long exposures, infrared, etc.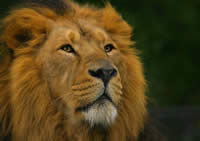 What kind of equipment do use now, and what did you start with?
Current Set:
Camera = Canon EOS 300D (but looking to upgrade to the 5D or 1Ds if I win the lottery).
Lenses = Canon 100-400mm L series for my wildlife work, Canon 16-35mm L series for my scenic work (and weddings), Canon 28-135mm IS for general shooting where a wide focal range is needed, Canon 75-300mm + Extension tubes for my macro work (but looking to get a Canon 100mm 2.8 instead)
Tripod = Manfrotto MN-190
Flash = Canon 550EX
Filters = Hoya Pro CP, Cokin XPro GND filter set, Hoya R72 IR.
I did however start off with a 2Mb pixel Fuji camera, and before that a very cheap 35mm camera which I only ever took on holiday. It's the digital age that really got me interested in photography.
Have you sold any of your Gallery photographs?
I've sold a cow photo to a company in the US to use in their advertising campaign.
I've been published in "Digitial Camera Magazine" on four separate occasions, two of which were "Shot of the month".
I've been published in 2 digital photography books.
I've won numerous prizes on other photography sites.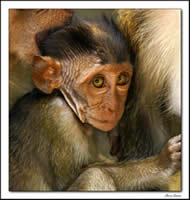 If so, what has been your biggest sale?
My biggest gain wasn't the selling of a photo but winning £1000 worth of photography equipment with one of my photos that won "Shot of the month" in "Digitial Camera Magazine". I blew it in one go by buying the Canon 16-35mm L series lens.
What is the one piece of advice that you would give to other budding photographers?
Visit my website :0) - www.gndphotography.co.uk. Only kidding...
...if you're shooting digital, take as many photos as you can from all different angles and using different exposures. Not only will this give you more chance of a decent shot, you can check the settings of the shot afterwards to see what worked well. The more experienced you get, the more natural these settings will get.
You can see more of gav_davies' photographs in this User Gallery.