Gallery Member Spotlight - gazmaster
In a brand new series, we cast the spotlight on members of the PhotographyBLOG Gallery and ask them about their photography. The ninth member to sit in the interview chair is gazmaster.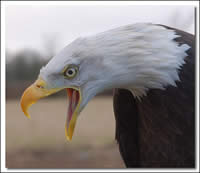 What do you enjoy most about the Gallery?
Being able to display some of my favourite images, hopefully for others to enjoy also. Receiving friendly constructive criticisms and praise also makes for an enjoyable time on PhotgraphyBLOG.
Do you think being a Gallery member has helped improve your photography?
Most definitely, I am purely an amateur at the photography game, and with the help of others on the gallery you cannot fail to improve. There are certainly some incredible photographers on the gallery and it is a pleasure to be surrounded by many that I would hope to emulate if not better in the future.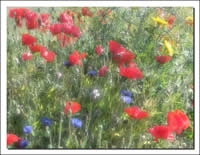 Nature is obviously your favourite topic - what is it that interests you so much?
Always has been and always will I guess, from an early age I was interested in birds, especially birds of prey, the fascination is that nature is always changing, evolving and you never know what's around the corner. Only the other day I took a shot of a baby Robin, I hadn't even seen one before, let alone have the pleasure of capturing it. Meerkats are another favourite of mine, but unfortunately you don't get to see too many of them in the back garden ;0)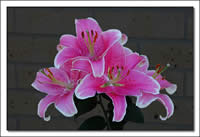 What kind of equipment do use now, and what did you start with?
I now use a Nikon D50 along with a Tamron 28-300mm XR Di lens and stock lens Nikon AF - S DX18-55mm. The Tamron is nigh on a permanent fixture on the D50 as it so versatile. Yesterday I purchased a Panasonic Lumix FZ30 and what a fantastic camera it is, works perfectly alongside the D50. I still use a Minolta 700si Film Slr along with many lenses which gives me another aspect of photography I enjoy. As for my first digital camera it was a Fujifilm MX 1200 1.3Mp, a fantastic bit of kit back in 1999, funny enough I have just purchased one off of eBay for 99p.
Have you sold any of your Gallery photographs?
I haven't sold any of my images, I have swapped images with other photographers on the gallery, which again gives another example of how good the gallery is to promote your images.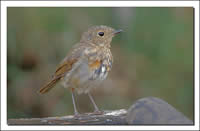 If so, what has been your biggest sale?
One day......... ;0)
What is the one piece of advice that you would give to other budding photographers?
Never give up. Always have a camera with you, even if it's a camera phone, and remember it's you that makes the image not the camera.
You can see more of gazmaster's photographs in this User Gallery.