Gallery Member Spotlight - Nigel C Young
In the latest installment of this regular series, we cast the spotlight on members of the PhotographyBLOG Gallery and ask them about their photography. The 20th member to sit in the interview chair is Nigel C Young.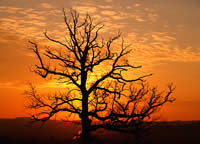 What do you enjoy most about the Gallery?
I think that the thing I most enjoy about the site is the friendliness of the people. Also, it's a pleasure to see how others are developing. Some members have been very inspirational, and their kind replies to my enquiries have been extremely helpful.
Do you think being a Gallery member has helped improve your photography?
The answer to this question is a most definitive "yes". I didn't have a clue when I first became a member. I'd like to think that I am making some progress, most of which is due to looking at the work of other members and listening to what they have to say. It's great to be able to see how other people think.
What is your favourite kind of photography, and what is it that interests you so much?
I don't think I favour any particular genre, although I do like b&w work of any subject. I'm a tad old-fashioned, and so I suppose I'm a little biased towards mono.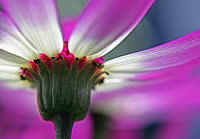 What kind of equipment do use now, and what did you start with?
I started, many years ago, with a box Brownie which my Father gave me. I had a great time with it but, as I went through my teenage years, photography went by the wayside. A few years ago, my wife bought me a Nikon Coolpix 3100 for Christmas and my interest was rekindled. I'm now using an Olympus E-300 which I bought as a twin-lens kit. I'm currently trying to decide whether I should increase my Olympus lens stock or go for the Nikon D200 with a range of Sigma lenses. My pockets aren't very deep, so I expect I'll go with the first option.
Have you sold any of your Gallery photographs?
No, I haven't sold anything which I've uploaded to my Gallery. I have, however, sold one photo which was commissioned. I charged £25 and was surprised to find that the person concerned had been prepared to pay considerably more. When, or rather if, I become more proficient, I wouldn't mind making a little cash.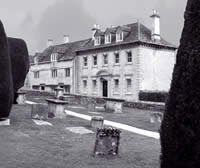 What is the one piece of advice that you would give to other budding photographers?
Experiment, experiment, experiment. Don't be afraid to ask advice and take note of criticism.
You can see more of Nigel C Young's photographs in this User Gallery.