Gallery Member Spotlight - stewart
In the latest installment of this regular series, we cast the spotlight on members of the PhotographyBLOG Gallery and ask them about their photography. The 21st member to sit in the interview chair is stewart.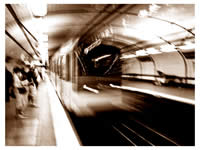 What do you enjoy most about the Gallery?
This is a terribly difficult question to answer. Being a member of this site is beneficial to its members on so very many substantially different levels that I doubt very much that I should be able to provide the definitive response. If I were to be forced to choose one of the many aspects of this site that I find enjoyable, it would probably be the incredible sense of camaraderie that can be found here, which transcends age, race, religion and geopolitical boundaries. Rare is the moment in which a friend cannot be found in the active users list.
Do you think being a Gallery member has helped improve your photography?
Immeasurably. I was an utter novice when I joined in April 2006. Without the PhotographyBlog Gallery, my interest in the art could easily have waned. Instead, with the expert advice and encouragement of my fellow members, I have become enthralled by this marvellous passetemps [and rather better at it] and am now determined to make it my career.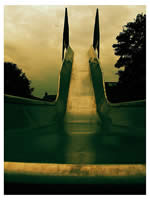 What is your favourite kind of photography, and what is it that interests you so much?
As a man, the fine art nude of the female form is particularly beautiful to me, although it is all too easy for philistines to confuse this with pornography, which I find demeaning to the viewer.
To be totally frank, I enjoy most kinds of photography and am a committed généraliste. If I were to have a favourite kind of photographic style, it would be very much of the moment; for photography, like fashion, like me, is fickle!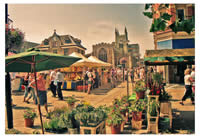 What kind of equipment do use now, and what did you start with?
I started with the same Konica Minolta DiMAGE z3 that I still use today. Despite its age, I am still very impressed with its features, not least the anti shake [which may be the reason that I am still proud of many of the shots I took in France when I first started out!]. The camera I take with me every day is my father's old Minolta X-300. Built like an outside lavatory, it is the perfect photographic companion for my somewhat exuberant lifestyle. I hope to invest in a digital SLR system in the very near future.
Have you sold any of your Gallery photographs?
Not yet, although I intend to become a professional editorial/advertising photographer within the next two years.
If so, what has been your biggest sale?
None yet, but you'll know when it happens!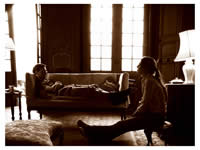 What is the one piece of advice that you would give to other budding photographers?
Couldn't limit it to one I'm afraid, so the two pieces of advice I would give are:
1) Never be afraid [or ashamed] to ask questions. Ask as many as you can.
2) Experiment with as many different photographic styles as you can. Imagine the most mundane thing in your everyday life. Now go and turn it into a beautiful image!
You can see more of stewart's photographs in this User Gallery.