Gallery Member Spotlight - Zenonas
In a brand new series, we cast the spotlight on members of the PhotographyBLOG Gallery and ask them about their photography. The seventh member to sit in the interview chair is Zenonas.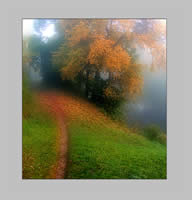 What do you enjoy most about the Gallery?
I enjoy that I can to see the works of colleagues, to keep company with them, to learn something from masters, to take part in contents and pleasantly to spend time.
Do you think being a Gallery member has helped improve your photography?
Yes, I do. I think it is very well to take part in Gallery work. I see that my works now are better than 2 years ago.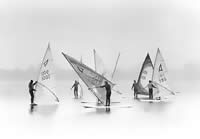 Nature is obviously your favourite topic - what is it that interests you so much?
I was surprised when I knew from you that nature is obviously my favorite topic. But it is nice to hear it. Maybe it is just as you say because I know nature very bad. Nature is great, nice, powerful...we all are from nature. Sometimes some shots are successful. Usually I don' t know in what topic I will work tomorrow - portrait, landscape or still life or I will not take no one picture. It is very bad but I am such a man.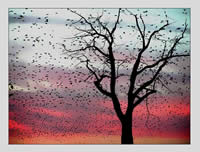 What kind of equipment do use now, and what did you start with?
My equipment is not very good but I like my Minolta Dimage Z1. I want to buy Canon EOS 350D or Nikon D70. I started off with Russian camera 6x6cm Liubitel when I was 7 or 8 years old, after that my cameras were Zenit, Kijev, Saliut, Practica, Canon T70, Pentax MZ50, Canon Digital Ixus...
Have you sold any of your Gallery photographs?
Yes, I have sold about 10 - 15 photos in Art Gallery in my town. Large majority of works are in my gallery in PhotographyBLOG. The prices are not high because our people are not very rich. As I remember the highest sale was about 20 euro. It was my photo A LITTLE OF RED from my gallery.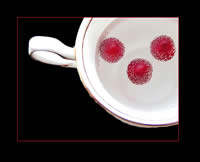 What is the one piece of advice that you would give to other budding photographers?
I think my advice is very short: to be one's own, to work not as all but to hear all!
You can see more of Zenonas' photographs in this User Gallery.