Epson Stylus Photo 950
Review Date: 23rd October 2003
Image Quality
The Epson Stylus Photo 950 image quality is quite simply stunning, even straight out of the box using the standard printer drivers. Prints made at 720dpi look great, at 1440dpi they look excellent, and at 2880dpi they look fantastic. You really notice the difference that the extra dpi makes when you print at A4 size; it's not quite so noticeable in a 6 x 4 inch print. As the dpi is increased, the saturation and vibrancy of the print visibly increases, as well as the expected extra detail. The 2880dpi setting in particular, called SuperPhoto in the Epson software, delivers images that are more punchy than the other dpi settings.
Here are some 6 x 4 inch prints that I made from the same source image on the Epson Stylus Photo 950, which were then scanned on my Black Widow 4830 Pro flatbed scanner at 72dpi:
720dpi Resolution
1440dpi Resolution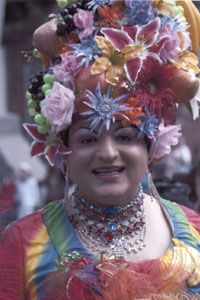 2880dpi Resolution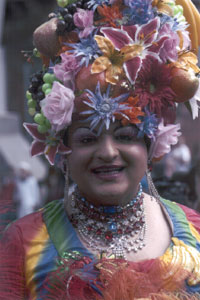 And here are some more 6 x 4 inch prints made on different paper types, all at 2880dpi resolution:
Epson Premium Glossy Photo Paper

Epson Matte Paper-Heavyweight

Epson ColorLife Photo Paper

Ilford Galerie Smooth Pearl Paper
The prints on Epson Premium Glossy Photo Paper haven't scanned too well; they were the most vibrant and colourful prints and very similar to traditional glossy prints from your local photo lab, although they are prone to fingermarks if you don't handle the paper carefully. Ilford Galerie Smooth Pearl Paper and Epson ColorLife Photo Paper were almost identical, giving a much more subdued matt finish. Epson Matte Paper-Heavyweight obviously gave the least glossy finish of all four papers, but it was actually too subdued for my taste.
The Epson Stylus Photo 950 is predominantly a photo printer, but it does also produce more than acceptable prints of text. This is important because most people will only buy one printer to do a variety of different tasks, including printing text documents as well as photos. The Epson Stylus Photo 950 printed a Word document very quickly and to a high standard, even when using plain office paper and the lowest quality setting, again improving significantly upon the performance of the older Stylus Photo 890.