HP Photosmart 8750
Review Date: April 11th 2005
Ease of Use - Part 1
The HP Photosmart 8750 is about average in size for an A3 printer, measuring 643 x 399 x 204 mm and weighing 11.8Kg. In comparison the Epson Stylus Photo 2100 / 2200 printer measures 631 x 334 x 205mm and weighs 11.2Kg. The HP Photosmart 8750 is quite plain looking overall, having a rather sombre split colour scheme of light grey and dark grey. The main external controls are located at the front of the unit on the left of the paper tray and cleverly on the flip-up LCD screen on the top. This is perhaps the standout feature in terms of the HP Photosmart 8750's design. When not in use, the LCD screen folds flat and is flush with the top of the printer. To open it, you just have to push gently down until you hear a click, at which point the LCD screen raises itself. Clustered around the monochrome screen are a horizontal row of 8 buttons that allow you to acces the printer's menu system. The Photosmart 8750 isn't the most stylish printer that you will ever see, but it is very well-built.
Installation
Installing the HP Photosmart 8750 is very straightforward. The supplied Quick Install Poster, built-in Help system and intuitive Installation software make it a simple process. HP France actually supplied a USB cable with the review unit. I would check before buying when the HP Photosmart 8750 starts shipping, as HP like most printer manufacturers don't usually supply one.
Remove the tape and packaging from around the printer and plug it into the mains power with the supplied power cord and AC adapter. Then select your language and country via the LCD screen on front of the printer, load about 50 sheets of plain paper into the main paper tray and install the inkjet cartridges as instructed. Press OK to print a calibration page when prompted (this page also has to be printed whenever you change a cartridge). The printer then tells you that the cartridges have been installed and even that they are genuine HP supplies!
LCD Screens During Installation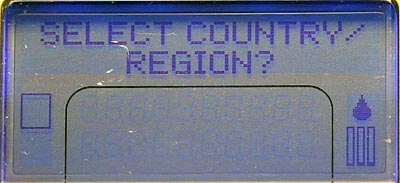 Choose your Language and Country/Region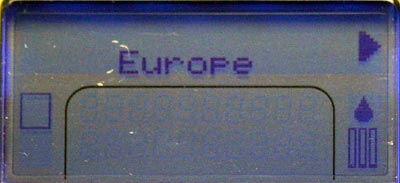 Choose your Language and Country/Region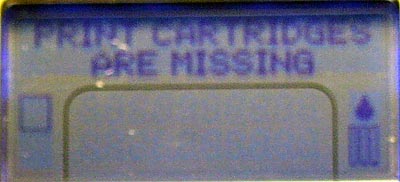 Install Print Cartridges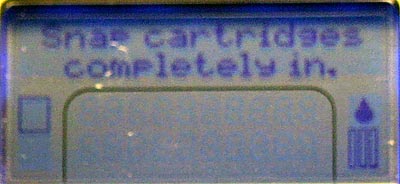 Install Print Cartridges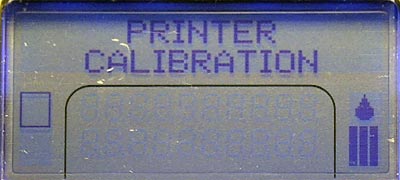 Calibration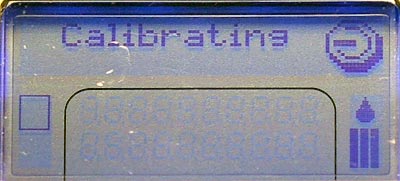 Calibration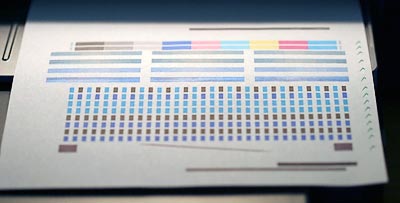 Printer Calibration Sheet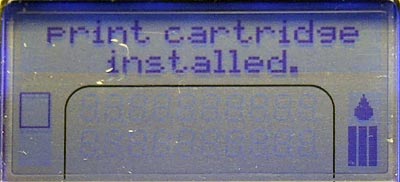 Printe Cartridges Installed Successfully...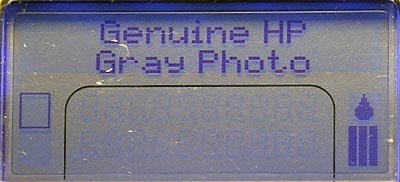 ...and they're genuine too!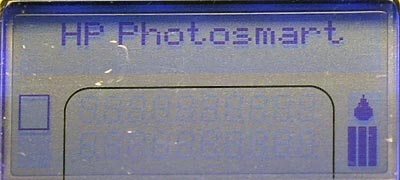 Default LCD Display
Compare Prices
Support PhotographyBLOG: Buy the HP Photosmart 8750 from one of our affiliate retailers: