HP Photosmart 8750
Review Date: April 11th 2005
Ease of Use - Part 3
Print Driver
When printing directly from a computer, the HP Photosmart 8750's driver software is fairly easy to use. I opened my images in Adobe Photoshop and then printed them via the File > Print with Preview command. This allows you to access the HP Photosmart 8750's software and select the best settings for the current image, paper type etc, as well as selecting the correct ICC profile. Having used Epson printers for a long time, the HP driver software seems a little more straight-forward and friendlier to use. It is also virtually identical to the HP Photosmart 8450's driver software. Here are the various screens that you can access:
Print Driver Screens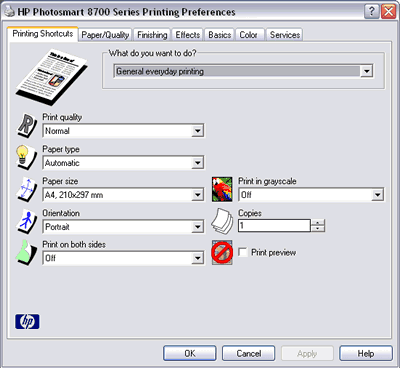 Select a standard printing shortcut from the list, which automatically sets default options depending on what you have chosen. This step is optional; "Custom" will be displayed if you make changes on the other printer driver pages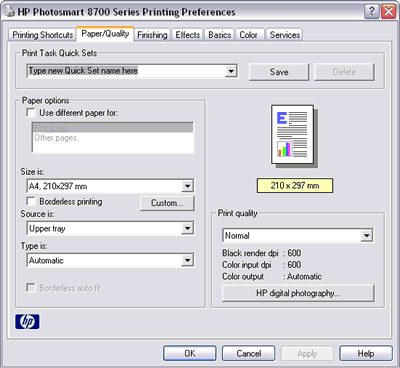 Choose the paper size from the very long list of options and importantly set the print quality - for photos, set this to either Best or Maximum DPI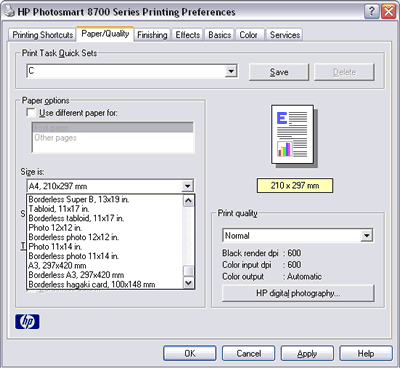 Some of the paper sizes are shown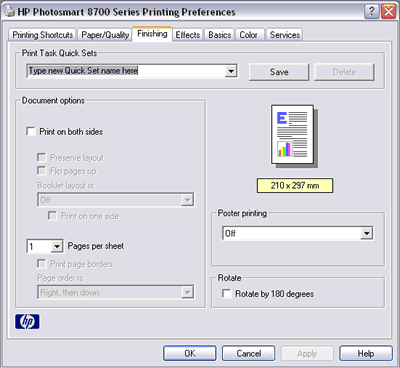 Choose various finishing options, including poster printing which allows you print a single image on multiple pages and assemble them later as one big poster-sized image.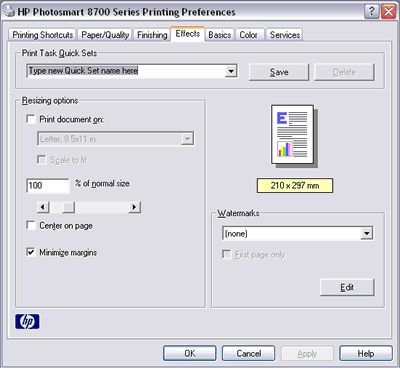 Resize and scale the image, center it and minimize margins, add a watermark.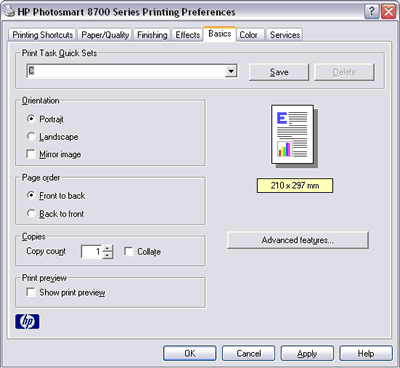 Set the paper orientation, order, number of copies and also enable print preview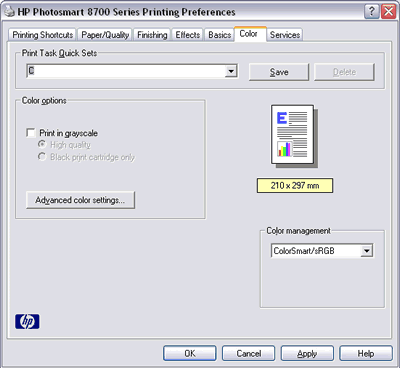 Configure the colour settings. Choose Print in Grayscale for the best blaak and white prints. The Color Management list contains 3 options, ColorSmart/RGB, Adobe RGB and Managed by Application. Choose the last one when printing from Adobe Photoshop to ensure that ICC profiles are honoured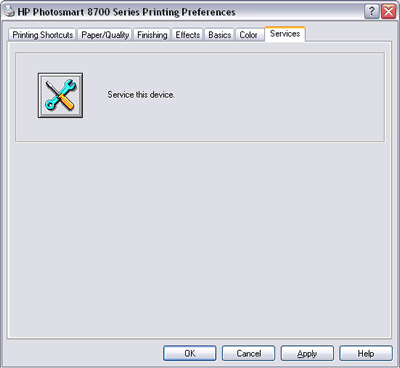 Open the printer toolbox...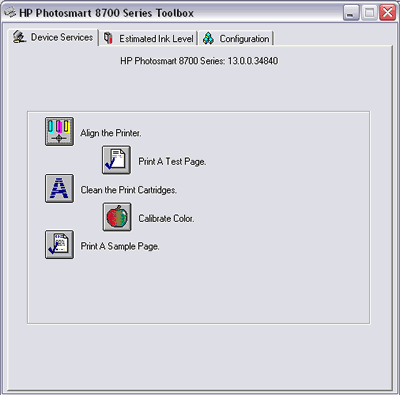 ...to perform various printer maintenance tasks..
...check the current ink levels...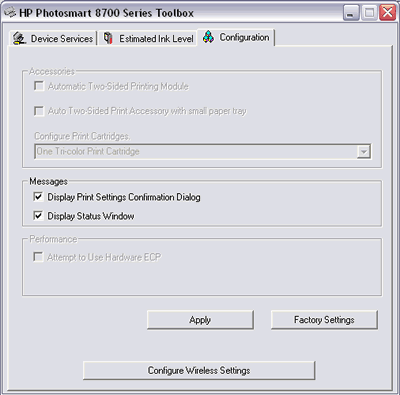 ...and check the hardware configuration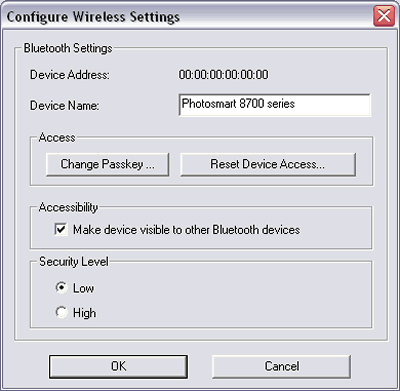 Configure the optional Bluetooth wireless adapter if it is installed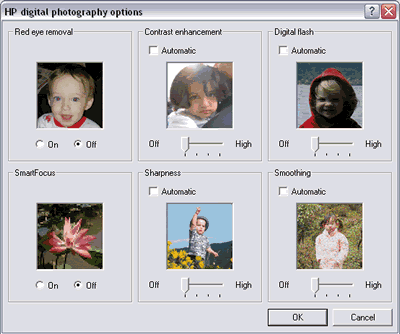 HPs range of digital photo enhancements, accessed via the "HP digital photography" button on the Paper/Quality screen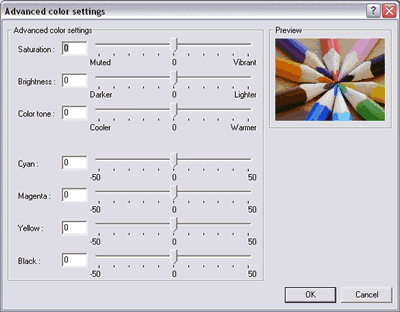 Change the colour settings (useful if you aren't using Adobe Photoshop or a similar program), accessed via the "Advanced color settings" button on the Color screen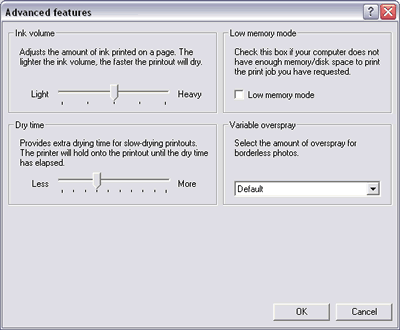 Change the ink volume, dry time and overspray (for borderless photos), accessed via the "Advanced features" button on the Basics screen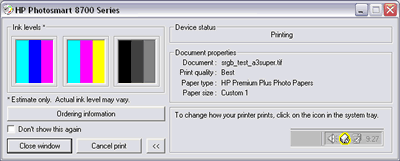 This window opens whenever you start a print job
Compare Prices
Support PhotographyBLOG: Buy the HP Photosmart 8750 from one of our affiliate retailers: