Adobe Photoshop Elements 8 Review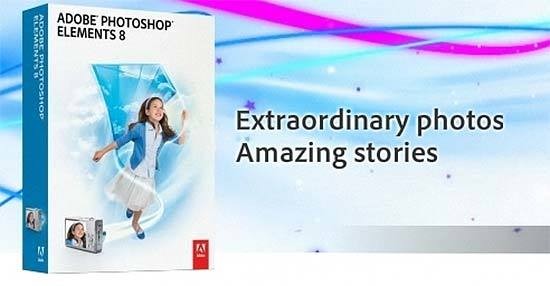 Sharing Enhancements
At the beginning of this review I mentioned the tighter integration with Adobe's online service, www.photoshop.com. With the basic version of Elements you get 2GB of storage. The Plus version bumps that to 20GB. Sharing media online couldn't get much easier. Select the images you want to share, either in the Elements editor or in the Organizer, and select the Share tab.  You can select from a number of different templates for your image gallery, and have the app email contacts you select to notify them of the new images. Galleries can be public or private, and you have control over whether images can be downloaded or prints ordered.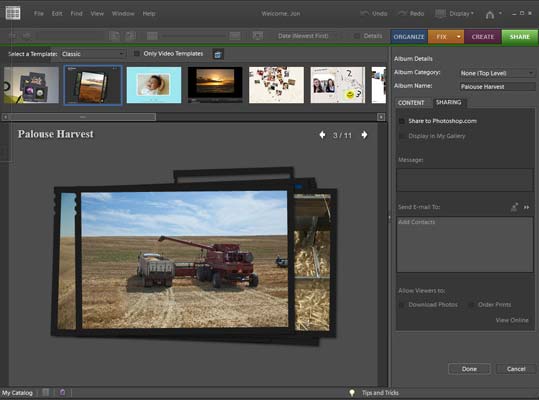 Figure 13
Along with the sharing, photoshop.com also gives you an automatic backup for your images, regardless of the format you shoot. The syncing feature (Figure 14) has options to control what images, if any, are copied to the photoshop.com cloud.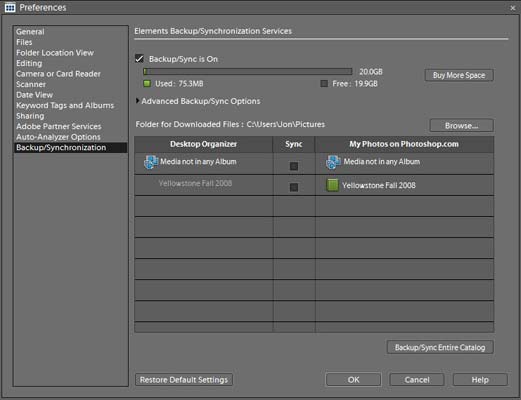 Figure 14
Finally, there are a number of options in the Create category for making calendars, greeting cards, and other projects. If you go with the Plus version, you'll have access to additional content throughout the year. (Figure 15).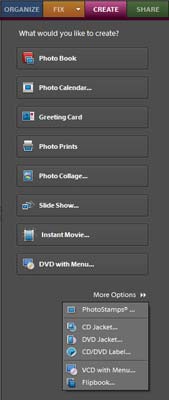 Figure 15
Conclusion
Overall, Adobe Photoshop Elements 8 offers a nice set of improvements to an already good program. The Organizer enhancements and auto-backup options are nice, making it easy to access and protect all your digital media whether images or video, and many people will find the face detection features worth their weight in gold. The editor itself offers some very nice new features with the exposure blending, recomposing, and image sharing offering best in class quality. 
Enhancements to the quick editing and overall performance of the program are always welcome. If you're already using Elements 7, you might question the need to upgrade right away since the previous version is already very capable. For new users, or if you need the HDR merge and recomposing tools, Adobe Photoshop Elements 8 at $99.99 / £79.99 is an excellent bargain. For more storage space and extra content, the Plus version at $119 (US only) is a good choice.
Ratings (out of 5)
Features
4
Ease-of-use
4
Value for money
4
Your Comments