Canon IXUS 140 Review
March 11, 2013
|
Mark Goldstein
|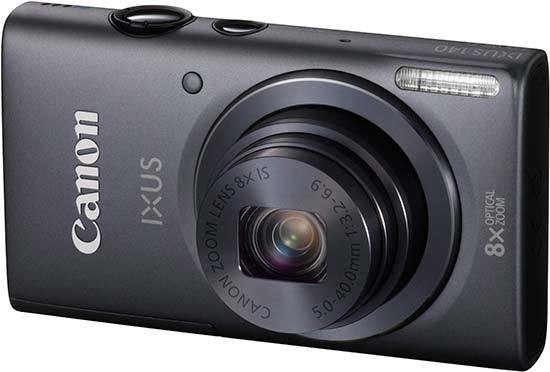 Conclusion
The Canon IXUS 140 / ELPH 130 IS is the cheapest IXUS model that we've ever reviewed, but cheap thankfully doesn't mean nasty. The IXUS 140 is a stylish, well-built camera with the bonus of built-in wi-fi and GPS connectivity. You'd be hard-pushed to tell the camera apart from some of the more expensive IXUS models, that is until you take a closer look at the image quality, which is fine in bright conditions but quickly falls apart when the going get a little tougher. Still, this shouldn't put off the IXUS 140's target audience too much, who will mostly use the camera during the day or with the more-than-adequate flash to illuminate proceedings.

The Canon IXUS 140 ticks the boxes for anyone wanting a good-looking, slim, metal-bodied compact that packs in all the essentials. These include a now regulation issue 16 megapixel sensor, a versatile 8x optical zoom, 720p HD video,, a smattering of effects filters (including the tilt and shift lens apeing miniature), and a 3-inch LCD screen. OK, apart from the ability to tweak the exposure, alter white balance and play around with colour levels it lacks much in the way of manual controls, but the IXUS family has never majored on creative control.

In summary, although there's little here that can be described as a great leap forwards from the IXUS models we saw last year, the new IXUS 140 does deliver a well-balanced package at a lower price than ever before for the IXUS range. For casual photographers looking for a point and shoot with a reliably consistent performance that produces images requiring very little in the way of post production (at least in good light), the Canon IXUS 140 / ELPH 130 IS is well worth considering.
Ratings (out of 5)
Design
4
Features
4
Ease-of-use
4
Image quality
3.5
Value for money
4