Canon PowerShot S90 Review
November 10, 2009
|
Gavin Stoker
|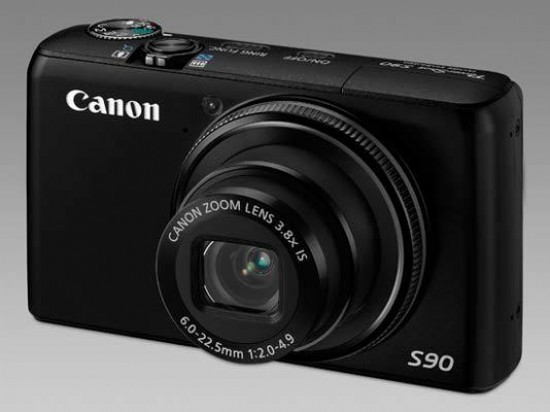 Conclusion
With the race for more megapixels momentarily slowing at consumer level, it seems that small is the new big. Just as other manufacturers have been attempting of late to introduce compacts with the power of a DSLR, the Canon PowerShot S90 is, in effect, a bridge model without that class of cameras' associated bulk and occasional operational obstreperousness. It's user friendly, without lacking the sophistication that a fairly generous helping of manual control/s provides; shame about the lack of anything approaching a grip though.

So to the (other) major obstacle in the S90's way: its retail price, which matches that of an entry level DSLR. To the uninitiated browsing the selves of their local camera emporium, picking it up and having a cursory play, a cost of £250-299 (the standard price for sturdy if lesser featured 10 or 12MP compacts) will feel apt. A price tag of a cool £150 more will, under such circumstances, we'd argue come as a bit of a shock.

If you already own a DSLR, and possibly also a bridge camera, ownership of the S90 - more portable and with nearly as much on-board sophistication - starts to make a little more sense. Or perhaps if you view the S90 as the one and only compact you're ever going to buy or need.

Financial concerns aside, offering advanced features and yet compact dimensions, the Canon PowerShot S90 can count itself among the rare number of cameras we feel sad (and slightly aggrieved) to have to return to the manufacturer at the end of our review period. Impressive stuff.
Ratings (out of 5)
Design
4.5
Features
4.5
Ease-of-use
4.5
Image quality
4.5
Value for money
3.5