Casio EX-FH25 Review
August 9, 2010
|
Gavin Stoker
|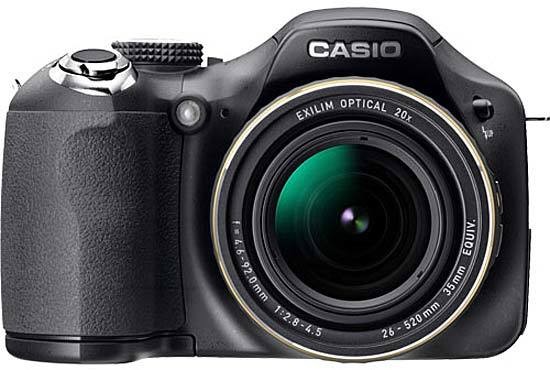 Conclusion
There's no doubt that while the Casio EX-FH25's 20x optical zoom on offer is one of the more modest 'super zooms' currently on the market, it does, forgive the pun, afford a wide degree of creative versatility. Build quality feels robust despite the plastic construction, and while we may grumble at the inclusion of AAs rather than a rechargeable pack for power, there are those who will feel comfortable with being able to find easy replacements without having to pack a charger and worry about plug compatibility when traveling abroad.

However we obviously can't help thinking that, for the exact same money Fujifilm's tank-like HS10 would be a better bet if zoom power is your prime concern, sporting as it offers a 30x reach and further has the advantage of an angle adjustable LCD screen. The alternative to both is Olympus' ambitious yet flawed SP-800UZ, also with 30x optical zoom, yet at £50 cheaper.

So, what you're paying a premium for here seems to be the slow motion video features and class-leading continuous capture options, which, even though they result in lower resolution results than can be had from standard settings, make even Canon's pro-sports photographer favourite the EOS-1D Mark IV feel lethargic by comparison. However the image quality displayed here is purely aimed at the amateur, and probably in truth the family user at that who can never get the kids to stay still long enough for a visual keepsake.

If you don't need its Speedy Gonzales capabilities, then there are better options than the Casio EX-FH25 out there for anyone looking for a broader than average zoom range without spending a fortune on equivalent optics for their DSLR.
Ratings (out of 5)
Design
3.5
Features
3.5
Ease-of-use
4
Image quality
4
Value for money
3