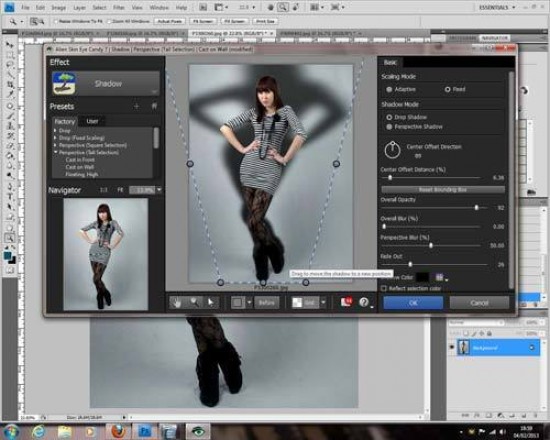 Conclusion
It seems that if you use graphics as well as photography, or if you like to create bizarre abstract images from your photographs, then Eye Candy 7 could really help. It can certainly help with some basic photo editing. Imagine recreating the Terminator time travel sequence with dancing electricity, although we can't vouch for the sculpted Arnie-style buttocks. It means that the electricity would look very realistic, completely random and not plagiarised from the internet or painstakingly cut and copied from another photograph.
We enjoyed using Eye Candy 7. Using the features is easy enough and applying effects to pictures is a simple process. We found that to get a very realistic end result took a lot more time than the plug and play results that Alien Skin indirectly lead you to think happens.
The features are so realistic and there's so many alternatives as well as all the manual manipulation, you can spend hours playing with one little bit. Adding the smoke to our sample shot of the BMW rear badge took nearly an hour.
If you use graphics as well as photography then you will find Eye Candy 7 beneficial to your work. It's a bit of a niche market that Alien Skin have designed a program for. Still, it's great fun but at $199 (around £127 using Reuters currency converter), you need to know that it'll be invaluable for you.
Ratings (out of 5)
Features
4
Ease-of-use
3.5
Value for money
3.5
Your Comments