Leica D-Lux 5 Titanium Review
December 21, 2011
|
Gavin Stoker
|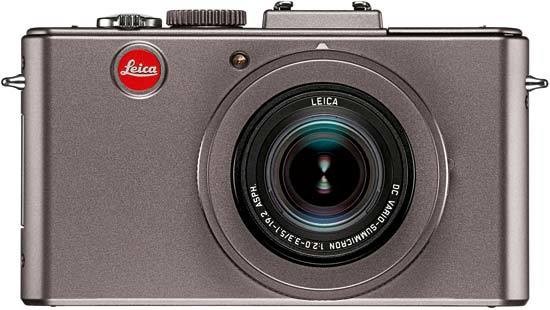 Conclusion
The D-LUX 5 is not just a camera for the amateur photo enthusiast; it's one for the Leica enthusiast. Thanks to this brand's esteemed heritage, buying a camera with that red dot is as much about fulfilling a wish as actually finding the very best camera out there for the money. Actually, it's not at all about finding the best camera out there for the money. So while, yes, one could buy a very capable digital SLR or even two alternative premium compacts such as the Canon PowerShot S100 for the same outlay as what is a glorified snapshot camera, that's rather missing the point.

So forget the luddites. The Leica D-Lux 5 is a camera for those of us who dare to dream - and especially so in its 'pimped up' Titanium version - even if not many of us are in a position to be able to actually afford one. And remember, the regular D-Lux 5 is a quite sizeable £200 less expensive.

As we noted when we reviewed the almost identical Panasonic LX5, the Leica D-Lux 5 comes across as slightly more than the average, very well constructed and fully featured snapshot camera, so yes, a 'superior' one. If you're into your photography then you're more likely to be interested in the D-Lux 5 if you've already got a DSLR. That's because though the price may suggest otherwise, this isn't a substitute for a DSLR by any means. But if you love your photography that very likely means you love Leica too. So if you are going to own only one snapshot camera, and are blessed with deep pockets, this classy contender should be, could be the one. It is Christmas, after all.
Ratings (out of 5)
Design
4.5
Features
4.5
Ease-of-use
4.5
Image quality
4.5
Value for money
2