Nikon Coolpix P330 Review
April 23, 2013
|
Mark Goldstein
|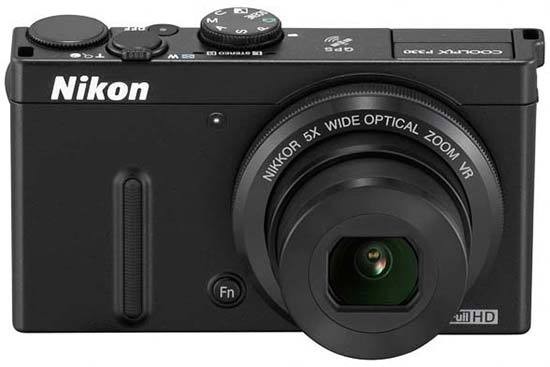 Conclusion
At first glance the new Nikon Coolpix P330 seems virtually identical to its predecessor, the P310, but 2013's version adds two features that serious photographers have been crying out for - better JPEG image quality at higher ISOs and, finally, RAW file support. The inclusion of built-in GPS and support for wi-fi via an optional dongle sweetens the deal further, although the poor battery life, lack of quick access to the camera's key settings, and slow processing times for a burst of RAW files are compromises that you'll have to live with.

The P330's larger and more sensible 12 megapixel /1.7-inch back-illuminated image sensor produces noise-free images at ISO 100-400, with noise first apparent at ISO 800. It gets progressively worse as you go up the range, but the fast f/1.8 lens allows you to use a lower ISO speed while hand-holding the camera , albeit only at the wide-angle focal lengths. The maximum aperture quickly becomes slower until you hit a disappointing f/5.6 at full 120mm telephoto, but the 4-stop vibration reduction system is also a big help in enabling you to avoid using a tripod and still get decent results.

The inclusion of the Function button on the front of the Coolpix P330 makes it easier to access one of the camera's most frequently used features, but at least 4 button presses are still required just to change the ISO if you don't assign that function to the button, something that will again annoy the P330's core audience. Battery life is even worse than on the P310, with the camera managing just 200 shots without the GPS system turned on, and the requirement to charge the battery in-camera rather than with a separate charger makes carrying a spare even more essential.

Still, there aren't too many other negative aspects to put you off the Nikon Coolpix P330. The price may have gone up slightly in comparison to last year's model, but the extra features and better image quality help to explain that away, and it's still quite a lot cheaper than most of its main rivals. It may have been overshadowed by the Coolpix A when it was launched, but the new Coolpix P330 is a great pocket camera in its own right for anyone looking to take control over the picture-making process. 
Ratings (out of 5)
Design
4
Features
4.5
Ease-of-use
4
Image quality
4.5
Value for money
4.5