Nikon Coolpix P7800 Review
October 10, 2013
|
Mark Goldstein
|
|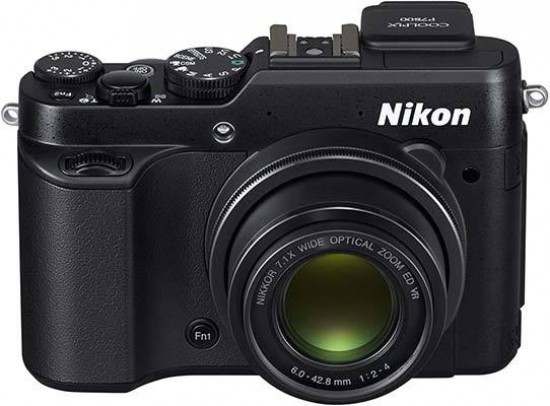 Main Rivals
Listed below are some of the rivals of the Nikon Coolpix P7800.

The Canon PowerShot G15 is a serious camera aimed at the advanced amateur or pro looking for a carry-everywhere compact. Building on the success of previous G-series models, for 2012 the G15 principally adds a 12 megapixel CMOS sensor, faster 5x zoom lens, bigger and higher-resolution LCD screen, 10fps burst shooting and full 1080p HD video. £549 / €649 / $499.99 is an awful lot of money for a compact with a small image sensor - read our in-depth Canon PowerShot G15 review to find out if it's worth it.
The Fujifilm X20 is a brand new premium compact camera with a large 2/3-type 12 megapixel sensor and a fast 4x optical zoom lens. Boasting impeccable build-quality, intuitive handling and a long-list of photographer-friendly features, is the Fujifilm X20 the ultimate pocket camera for the avid photographer? Read our Fujifilm X20 review, complete with full-size sample JPEG and raw images, videos and more to find out...

The new Olympus XZ-2 is a serious compact that's aimed at the enthusiast and professional user looking for a small yet capable camera. A 12 megapixel 1/1.7 inch CMOS sensor, fast f/1.8 maximum aperture, high-res 3-inch tilting touch-screen LCD, and a full range of manual shooting modes should be enough to grab your attention. Read our expert Olympus XZ-2 review, complete with full-size JPEG, RAW and movie samples.

The Panasonic Lumix DMC-LX7 is the latest premium compact camera hoping to find a place in a professional photographer's pocket. With the fastest lens of any compact to date, the LX7 also offers an improved 10 megapixel sensor, full 1080p HD movies and an even better control system than the previous LX5 model. Read our in-depth Panasonic Lumix DMC-LX7 review with sample JPEG, RAW and video files now.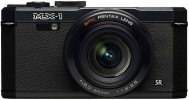 The Pentax MX-1 joins the growing list of premium compact cameras aimed at advanced users. Offering a large 1/1.7" 12 megapixel sensor, fast f/1.8 4x zoom lens, tilting 3-inch LCD screen and an appealingly retro design, does the Pentax MX1 offer enough to compete in this increasingly competitive market? Read our detailed Pentax MX-1 review to find out...
The Samsung EX2F is a new pocket camera for serious photographers, sporting a super-bright f/1.4, 3.3x zoom lens, sensible 12 megapixel sensor and a swivelling 3 inch AMOLED screen. 1080p video, RAW shooting, ISO 80-12800, 10fps burst shooting, image stabilisation and full manual controls complete the EX2F's star attractions. Read our Samsung EX2F review to find out if this is the advanced compact camera for you...

Last year's RX100 premium compact camera proved to be a runaway success for Sony - can the new Mark II version improve on the original? Read our expert Sony Cyber-shot DSC-RX100 II review to find out...

The Sony Cyber-shot DSC-RX100 is an exciting new premium compact camera. A large "1.0-type" 20.2 megapixel CMOS sensor, 3.6x 28-100mm lens with a fast maximum aperture of F1.8, full 1080p high-definition video with stereo sound, high-resolution 3-inch screen, manual shooting modes, 10fps continuous shooting, ISO range of 100-12800, Raw support and fast auto-focusing are all present and correct. Read our in-depth Sony Cyber-shot DSC-RX100 review to find out if it's the best pocket camera ever...