Panasonic Lumix DMC-FX80 Review
October 5, 2012
|
Matt Grayson
|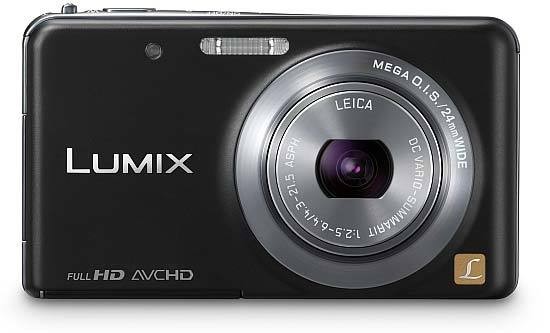 Conclusion
The Panasonic Lumix DMC-FX80 is a fun little camera that will appeal to the tech savvy and anyone looking for a camera to replicate the vintage effect that's so popular at the moment. It's a neat little package that bursts with nice features such as the touch-screen and Leica lens. The build quality is borderline good – the metal body and locking battery door, for example. But the humble tripod bush (believe it or not) is the benchmark for build quality. The plastic version seen on the FX80 shows that the camera is set at a lower range than the previous features would suggest. The touch-screen is a welcome addition but we'd prefer something more responsive. We were forever stabbing at the screen to get the camera to respond to our commands.

Everyday picture quality is good with lots of detail and a decent dynamic range. Saying that, we did get some burn-out on hard highlights such as bright sunshine. Focusing is fast and we're impressed with the shooting time from standby. In normal shooting circumstances, colours are recorded accurately with a little push in saturation from the processor. Contrast is dealt with nicely and the metering seems to cope well in complex light.

We think the Panasonic Lumix DMC-FX80 will suit someone who wants to play around with the pictures they're taking, maybe a fan of social networking or picture upload sites. The filters will give enough variety for most situations and they work well. However, they take a while to process which is annoying. The charger being built-in will interest young travellers because it means less to carry. The easy upload markers will make getting the pictures online easier from an internet cafe, wherever you are in the world, and the SDXC compatibility will ensure larger capacities.

If you're off on your travels and looking for a small sharp shooter with fast reflexes, the Panasonic Lumix DMC-FX80 is definitely a good option to look at.
Ratings (out of 5)
Design
4
Features
4.5
Ease-of-use
4
Image quality
4
Value for money
4