Panasonic Lumix DMC-FX90 Review
December 15, 2011
|
Matt Grayson
|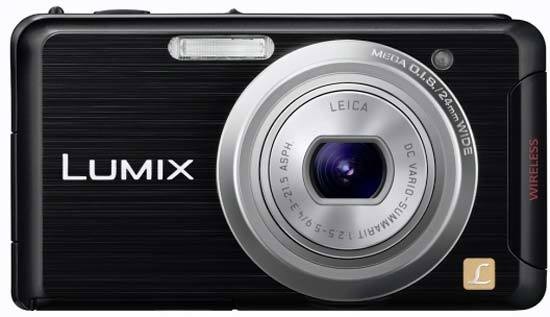 Conclusion
In times gone by it was a simple rule of thumb that if you wanted to get a digital compact camera, you went for an optical company such as Nikon, Canon, Pentax or Olympus. As an electronics company, Panasonic has helped turn that tide and is now one of the biggest players in this sector.

If all their cameras were made to the same standard as the DMC-FX90 then Panasonic would corner the market. Sure, it has it's faults but then all cameras do. It's whether you can look past them and just use the parts that you need. Take, for example, the Leica lens, f/2.5 aperture, AVCHD video recording, SDXC card compatibility and metal tripod bush, all features normally found on higher specification cameras, but this is a camera at just over £200. That makes the FX90 a pretty good option if you're on a budget but want a camera that looks nice, has some sexy features and has a robust build quality to cope with most situations.

Colour reproduction from the Panasonic Lumix DMC-FX90 is good and we got some lovely sharp pictures. Low ISO settings are great but the camera does seem to suffer early on from noise which is a real shame. We wonder how much the price would rise if a back-illuminated sensor was used to try and reduce the noise issue?

Arguably, the most interesting point of the FX90 is the built-in wifi. Couple this with the SDXC card compatibility and you have a decent travelling companion. Being able to link up to your phone should make the camera an interesting option for Instagrammers (the popular app for sharing photos) as it will broaden their possibilities.

If you're looking for a camera that has advanced features, a good build and takes sharp pictures then you need to at least pencil the Panasonic Lumix DMC-FX90 in as one to consider. If the camera gets let down by anything it's going to be the noise at high ISOs, which is a real shame. Panasonic have at least shown a degree of sense here - after all they could have gone higher than ISO 3200 or ramped up the noise reduction and smudged out all the detail.
Ratings (out of 5)
Design
4
Features
4.5
Ease-of-use
3.5
Image quality
3.5
Value for money
4