Ricoh WG-4 GPS Review
June 2, 2014
|
Jack Baker
|
|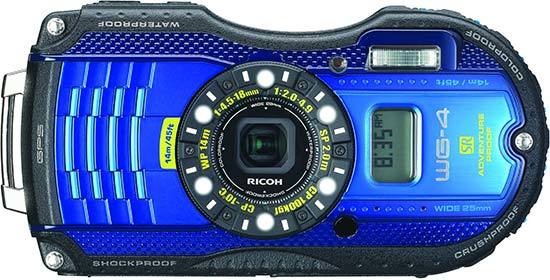 Main Rivals
Listed below are some of the rivals of the Ricoh WG-4 GPS.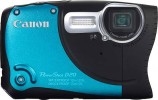 The Canon PowerShot D20 is an all-action compact camera that's water, dust, freeze and shock proof. The new Canon D20 is a distinctively designed 12 megapixel camera with a 5x zoom, 1080p HD video, built-in GPS and a 3-inch screen. Read our detailed Canon PowerShot D20 review now...

The Fujifilm FinePix XP60 is a tough water, freeze, shock and dust proof 16 megapixel compact camera. The XP60 also offers 1080i HD movies, a 5x zoom lens and a 2.7 inch LCD screen. Read our expert Fujifilm FinePix XP60 review to find out if this is the right camera for all your family.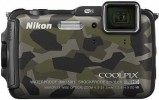 The Coolpix AW120 is Nikon's latest all-action compact camera. The 16 megapixel Nikon AW120 has a 5x zoom lens (24-120mm), 3 inch OLED 921K-dot screen, built-in GPS and wi-fi, 8fps burst shooting and can record full 1080p video. Read our Nikon Coolpix AW120 review to find out if it's the right tough camera for you...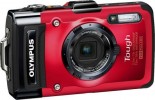 The Olympus Tough TG-2 is a new water, freeze, shock and dust proof compact camera for 2013. Boasting a fast f2.0 aperture high-speed lens, the TG-2 also offers full 1080p HD movies, a 4x zoom lens and a 3 inch OLED screen. Read our Olympus Tough TG-2 review to find out if it's still one of our favourite all-weather cameras...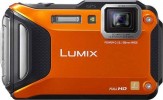 The Panasonic Lumix DMC-FT5 is a new freeze, shock, water and dust proof camera. The well-appointed Panasonic FT5 also features built-in GPS, wi-fi and NFC functionality, a compass, altimeter and barometer, 4.6x zoom, 1920x1080 full-HD movie recording and a 16 megapixel sensor. Read our Panasonic Lumix DMC-FT5 review to find out if this is the best do-it-all camera for your family....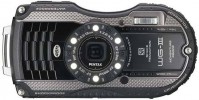 The Pentax Optio WG-3 is a new shock, freeze, dust, water and crush proof compact camera. The Pentax WG3 offers 16 megapixels, a 3-inch LCD, a 4x zoom lens, Full HD movie recording and built-in LED macro lights. Available for £279.99 / $299.95, read our in-depth Pentax Optio WG-3 review now...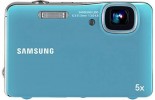 The WP10 / AQ100 is Samsung's first foray into the world of waterproof cameras. Sporting a 12 megapixel sensor and 5x zoom lens, the WP10 can be used at a depth of 3 meters / 10 feet. Available for less than £179.99 / $199.99, read our Samsung WP10 review find out if this budget shooter is all the camera you need.