Serif PhotoPlus X3 Review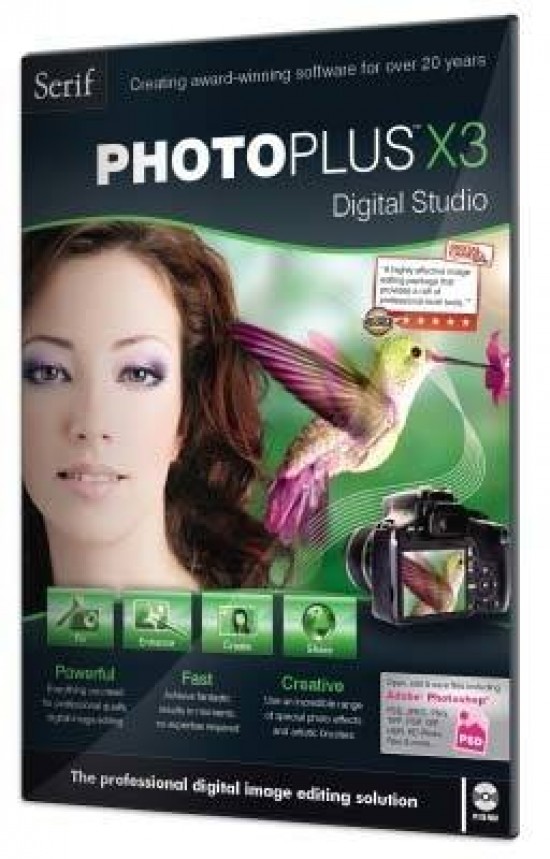 What's Missing
PhotoPlus X3 isn't without its drawbacks though. Many of the filters and effects are only supported in 8-bit files, so you'll have to down-sample to use these features. Also, a complaint that I had in the previous version is still true - there is no support for color managed printing. You can soft-proof within the application, but unless your printer supports custom paper types, you'll likely find problems if you prefer to print on third party papers. To be fair, the photographer most likely to be doing this is going to be using Photoshop, but I find it odd that you can soft proof but not manage the print.
Finally, there were a number of bugs that I found during testing. I could open files from a network drive, but not save to the same drive (even though I have admin privileges on the share). I also had difficulties with the Print Studio module. Changing layouts would often not update the preview window, and occasionally would crash PhotoPlus.
Conclusion
It's hard to find fault with a program that sells for $79.95 and offers almost all of the functionality of Photoshop at $699. For the typical digital photographer, PhotoPlus X3 is an excellent option, offering more features and ease of use than Photoshop Elements for the same price. There are a few bugs that need to be fixed, but overall, Serif has a very solid offering in the digital image editing market.
Ratings (out of 5)
Features
4.5
Ease-of-use
4
Value for money
4.5
Your Comments