Sony A3000 Review
October 23, 2013
|
Mark Goldstein
|
|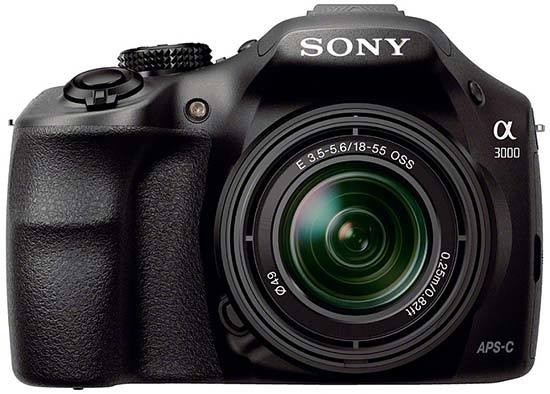 Main Rivals
Listed below are some of the rivals of the Sony A3000.

The Canon EOS 1100D (called the Canon EOS Rebel T3 in North America) is a new entry-level DSLR camera with some advanced features. Replacing the ageing 1000D / XS model, the new Canon 1100D / T3 offers a 12 megapixel sensor, 2.7 inch LCD screen, 720p movies, 63-zone metering, and 9-point auto-focus system. Available body only from £419 and in a range of kits from £459 / $599, read our Canon EOS 1100D / T3 review to find out if this budget DSLR is a bargain or one to avoid.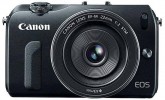 The Canon EOS M is a new compact system camera that boasts 18 megapixels, full 1080p high-definition videos with continuous auto-focusing, and a touch-screen interface. Other key features of the EOS M include a 3-inch LCD screen with 1,040k dot resolution, ISO range of 100-25,600, and a flash hotshoe. Is Canon's new mirrorless model a real contender? Read our Canon EOS M review to find out...
The Fujifilm X-A1 is a new entry-level compact system camera. The retro-styled X-A1 offers a 16 megapixel APS-C sensor, built-in flash and hotshoe, wi-fi connectivity, 5.6fps burst shooting, tilting LCD screen and Full HD video recording. Read our in-depth Fujifilm X-A1 review now...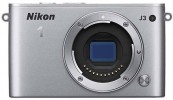 The Nikon 1 J3 is the new mid-range model in Nikon's compact system camera line-up. The J3 offers more megapixels, a smaller and lighter body, and a more simplified control layout than its predecessor, the 4-month-old J2. Read our in-depth Nikon 1 J3 review now...

The Nikon D3200 is a new entry-level digital SLR camera with an attention-grabbing feature list. The D3200 has a massive 24 megapixels, full 1080p HD movies, 3 inch LCD screen, 4fps burst shooting and an ISO range of 100-12800. Find out if this is the best DSLR camera for beginners by reading our detailed Nikon D3200 review, complete with sample JPEG and raw photos, test shots, videos and more...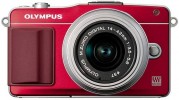 The brand new Olympus E-PM2 is one of the smallest compact system cameras on the market. Also known as the PEN Mini, the svelte EPM2 has exactly the same image sensor and processing engine as the flagship OM-D E-M5. It also boasts the World's fastest autofocus system, a 3 inch LCD touchscreen display, full 1080p HD movies, and an extensive range of creative filters. Read our Olympus E-PM2 review to find out if it's the perfect upgrade from a compact camera.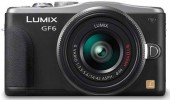 The Panasonic Lumix GF6 is a new entry-level compact system camera that offers a lot of cutting-edge features for not a lot of money. The diminutive GF6 has a tilting LCD screen, built-in wireless and NFC connectivity, fast 0.09 second auto-focusing, a 16 megapixel Micro Four Thirds sensor, 1080i HD video, and a touchscreen interface. Read our Panasonic Lumix GF6 review, complete with full-size JPEG and RAW sample images...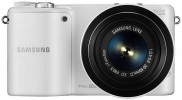 The Samsung NX2000 is a new entry-level compact system camera with a lot of bells and whistles. Featuring a 20 megapixel APS-C sensor, full 1080p video, ISO 100-25,600, a 3.7-inch touchscreen, 8.6fps continuous shooting and Wi-fi / NFC connectivity, is this the best budget mirrorless camera? Read our Samsung NX2000 review to find out...