Panasonic G3 Unboxing
Take a peek inside as we unbox the brand new Panasonic G3 compact system camera.
Panasonic were kind enough to provide us with a pre-production version of the Panasonic G3 and 14-42mm lens kit, which came fully boxed in retail packaging.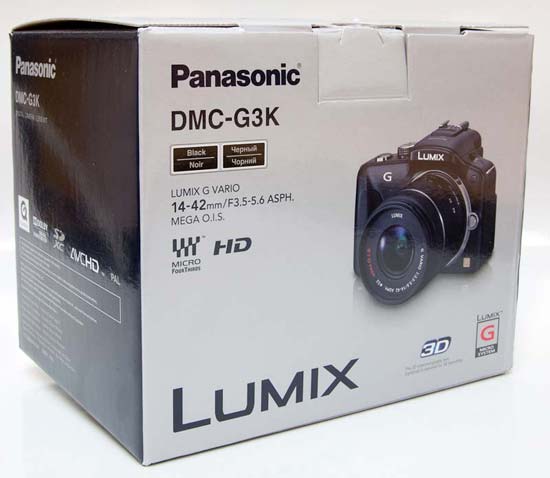 The Panasonic G3 retail box (English).

The first layer is the printed documentation and the product CDs, with Photo Fun Studio 6.2 HD Edition, Silkypix Developer Studio 3.1 SE as the RAW conversion software, and Super LoiLoScope for video editing.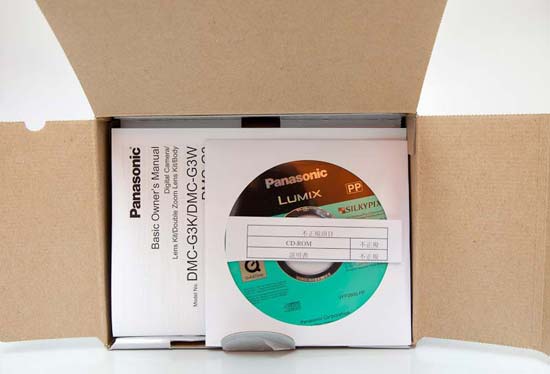 The Basic Owner's Manual and product CDs.
Underneath is the camera, the 14-42mm kit lens, and accessories, including a stylus for use with the G3's touch-screen.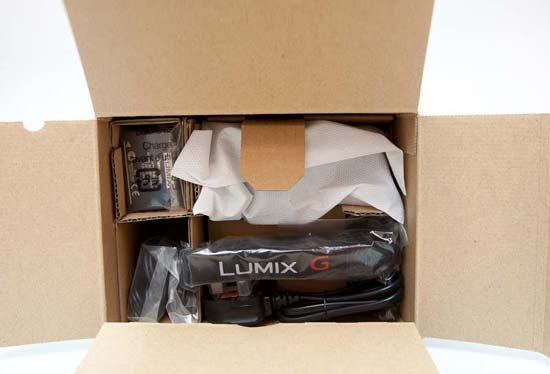 The Panasonic G3 body and accessories.
Here are all of the box contents, including the Panasonic G3 body, 14-42mm lens and hood, battery and charger, stylus, cables and shoulder strap.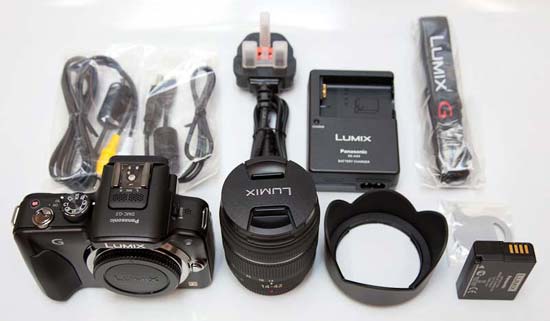 The full box contents (minus the manuals and product CDs).
Published: Thursday, May 12, 2011
Compare Prices
Support PhotographyBLOG: Buy this product from one of our affiliate retailers (US first/red, UK second/blue):
Reader Comments
what's the battery type?

Dmitriy at 08:21am on Thursday, May 12, 2011

Why isn't bokeh mentioned in the review? Seems important to me and wonder if others too are interested.

Fredy Ross at 12:42pm on Thursday, May 12, 2011

@Fredy Ross,

Wow. It's painfully obvious that this just an unboxing of the camera NOT a review! If it were a review, I expect we'd have seen sample photos at the very least.

Alastair at 12:19am on Friday, May 13, 2011

@Fredy

You can reference reviews of the G2 for bokeh samples. The same kit lens bundled with the G3 is also the kit lens for the G2. My personal suggestion would be to do a Flickr search for that lens, as that would yield more image samples, especially from folks who intentionally want to keep DOF as shallow as possible. Bokeh is such a subjective characteristic that it would be best if you see it for yourself.

Vince at 06:55am on Friday, May 13, 2011

Thanks allowed me to see what kind of charger the camera came with - exactly what I needed to see :)

Janus at 07:57am on Thursday, July 28, 2011

Hi, Hello? Erm Hi? Duh!

Jacqui Dickenson at 10:00pm on Wednesday, July 23, 2014
Commenting is not available in this channel entry.