About PhotographyBLOG
Contact Us
About This Site
PhotographyBLOG started life in January 2003 with the sole purpose of being a weblog about photography. PhotographyBLOG is run by professional photographer Mark Goldstein and the site has several key aims:
to report on the latest photography news, both film and digital, both global and UK-based

to offer opinion on that news from the unique perspective of Mark Goldstein, and

to allow you to add your comments on that news and opinion

to review digital cameras, printers, scanners, software and books
to provide a meeting place for photographers of all abilities
PhotographyBLOG is a member of DIWA (Digital Imaging Websites Association). DIWA is an international network of independent websites focusing on digital imaging. Their collaboration is formalised through the organisation Digital Imaging Websites Association (DIWA). By utilising the expertise from each individual website and adopting universal testing procedures, the organisation will produce the most comprehensive, versatile, neutral and reliable reviews of digital imaging products.
Contributors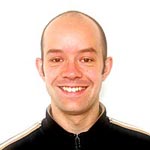 Mark Goldstein
Mark Goldstein is an experienced professional photographer and website editor. He owns, runs and writes for PhotographyBLOG (www.photographyblog.com), one of the UK's biggest digital photography websites, which offers informative new product reviews and original in-depth news from around the world. He's also a regular contributor to the popular UK magazine Digital Camera Buyer. More personal photo projects include his Portfolio site and Everydayeye, an attempt to post a photo every day.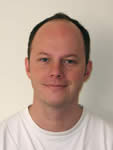 Gavin Stoker
Having written about digital photography since 1997, as deputy editor and then editor of a slew of photographic titles, there is little about the subject freelance journalist Gavin Stoker doesn't know. Specialising in features as well as product reviews – his interviewees have included the likes of Bailey, Lichfield, Rankin, Nick Knight and the late Bob Carlos Clarke – he's a highly-rated, versatile and widely read contributor, whose work can be found online as well as in print. Gavin is also a director of creative agency US3 Media (www.us3m.com), an acclaimed provider of copywriting and design services, and writes comedy scripts in his spare time (www.stokerandorland.com).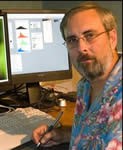 Jon Canfield
Jon Canfield is a frequent contributor to PC Photo, Outdoor Photographer, Digital Photo Pro and Shutterbug magazines, as well as teaching workshops on printing, color, and RAW image processing. He's also the author of many books, recent titles including "RAW 101", "Print Like a Pro" and Photo Finish". You can view Jon's photography and contact him at (www.joncanfield.com).

Zoltan Arva-Toth
Zoltán received an early introduction to photography from his father, who often turned the kitchen of their Budapest apartment into a darkroom to develop prints from his black-and-white shots taken on Fortepan negatives. The disease was contagious, and he soon found himself snapping away at everything he saw through the finder of his little Smena Symbol. As the years went by. he got his hands on more and more 35mm and medium-format film cameras, until he decided to treat himself to a digicam in 2002. Ever since then, he has been being dragged deeper and deeper into the swampy realm of digital photography. His addiction hasn't been helped by his recent marriage to photojournalist Viktória Hanis, with whom he is embarking on more photographic adventures than ever before.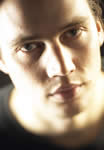 Michael Roscoe
Michael Roscoe is a freelance commercial photographer and writer. He contributes review and technique articles to several national photography magazines and regularly works on commercial photographic advertising and catalogue commissions. He's the former Editor of Digital Photographer (magazine) and previously worked as an in-house photographer for an advertising agency on projects including the launch of the Barclaycard Premiership. His qualifications include a RSA Advanced Diploma and BA (HONS) in Photography. Michael's website is at (www.roscoephotography.com).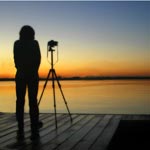 Gary's Parries
Gary is a rather mysterious contributor to PhotographyBLOG. As a Senior Principal Software Engineer, and a former Assistant Professor of Computer Information Systems, as well as a recording studio owner/operator, inventor, and now, a digital camera enthusiast, Gary has more digital camera knowledge in his entire brain than most people have in their little finger. You can ask him everything you always wanted to know about digital cameras, but were afraid to ask. No question too difficult, or too easy.You can read his regular column on most Sundays.
Reader Feedback
Here is a small selection of reader comments about PhotographyBLOG:
"I read your blog everyday (for the past several months, including the weekends), and I wanted to let you know that I enjoy reading it and I appreciate the effort you put into it."
"Just to say thank you for your excellent in-depth reviews. Last year, based on your reports, I purchased a Canon G7 and I am delighted with it. I have had cameras since 1950 (5yrs old) (still have some of them!). Everything packs into a small bag, filters, charger and all. With an 8gb HSHD card the write speed is brilliant and picture quality is every bit as good as lower end DSLRs."
"Hi, I just wanted to say your blog is absolutely phenomenal. There aren't too many instances while surfing the web that I stop and drop my jaw. But the people responsible for this blog are deserving of praise. Thanks for all your hard work. This is going to be the first place I come from now on when I'm considering a new camera (or wacom tablet) purchase."
"Just wanted to thank you for your excellent web site! I was looking for a new camera, since my Ixus II broke down from one day to the other, and browsed the Internet for sample images of latest Canon Ixus models. Most of the pages I found just repeated press articles issued by Canon with little to no objective data. In contrast to that, your articles provide a fantastic variety of objective information that covers practically everything I am looking for when searching for a new camera model. I specifically liked the separation in six sections with loads of sample images. This is very helpful and I very much appreciate the efforts you must have invested here."
"Your reviews are the most complete and totally objective reviews I have ever had the pleasure to read. Please keep going! I now look for your reviews first, and find I don't need to look further; I know all I need to about a prospective purchase."
"Just a quick note to say "thanks" for maintaining Photography Blog. I enjoy reading it."
"Love your site. Well done. I like it. If you have to charge 3, 5, 10, 12, 15 dollars/pounds to be a member to augment advertising revenues to pay for this thing, I bet we'll pay up."
"I'm new to your site and have really enjoyed the galleries and postings on it. I'm looking forward to posting some of my own work."
"Came across your site while looking for info on the Olympus C-755. I was immediately sucked into all the galleries. Wish I had good talent as a photographer, but I am still very much a newbie. Just wanted to say I enjoyed your site so much I had to join."
"Thank you very much for your very helpful and detailed review. I am about to purchase my first digital camera (my great rather elderly 35 mm has decided enough is enough) and I'm trying to wend my way through all the jargon attached to buying a digital. I found your review much easier to understand than those in the many magazines I have purchased. I will now have a read through some of your other reviews on different cameras before making up my mind."
"Just a few lines to thank you for all of the superb news and information supplied in PhotographyBlog. There isn't an edition which doesn't contain something interesting or useful. Many thanks for your work!"
Privacy Notice
Our Commitment To Privacy
Your privacy is important to us. To better protect your privacy we provide this notice explaining our online information practices and the choices you can make about the way your information is collected and used. To make this notice easy to find, we make it available on our homepage and at every point where personally identifiable information may be requested.
The Information We Collect
This notice applies to all information collected or submitted on the PhotographyBLOG website. On some pages, you can make requests, leave comments, and register to as a member. The types of personal information collected at these pages are:
The Way We Use Information
We use return email addresses to answer the email we receive. Such addresses are not used for any other purpose and are not shared with outside parties.
You can register with our website if you would like to become a member. Information you submit on our website will not be used for this purpose unless you fill out the registration form.
We use non-identifying and aggregate information to better design our website and to share with advertisers. For example, we may tell an advertiser that X number of individuals visited a certain area on our website, or that Y number of men and Z number of women filled out our registration form, but we would not disclose anything that could be used to identify those individuals.
Finally, we never use or share the personally identifiable information provided to us online in ways unrelated to the ones described above without also providing you an opportunity to opt-out or otherwise prohibit such unrelated uses.
Our Commitment To Data Security
To prevent unauthorized access, maintain data accuracy, and ensure the correct use of information, we have put in place appropriate physical, electronic, and managerial procedures to safeguard and secure the information we collect online.
Our Commitment To Children's Privacy
Protecting the privacy of the very young is especially important. For that reason, we never collect or maintain information at our website from those we actually know are under 13, and no part of our website is structured to attract anyone under 13.
How You Can Access Or Correct Your Information
You can access all your personally identifiable information that we collect online and maintain by logging in here. We use this procedure to better safeguard your information.
You can correct factual errors in your personally identifiable information by sending us a request that credibly shows error.
To protect your privacy and security, we will also take reasonable steps to verify your identity before granting access or making corrections.
How To Contact Us
Should you have other questions or concerns about these privacy policies, please send us an email at mark@photographyblog.com.