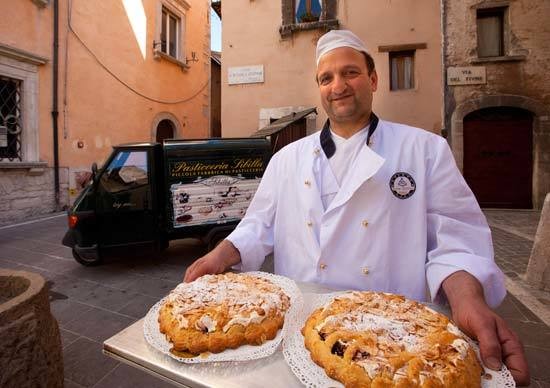 Am I good enough?
Finally we can talk about the actual photography. You'll need to be a superb photographer; are you? It's difficult to be objective about your own work. Arrogance isn't pretty, but self-deprecation won't get you very far either. Quiet confidence tempered with being your own harshest critic is the balance to aim for. Your photography will have to be both of the highest professional standards but also unique and innovative. Beware, plagiarism stalks the photography world. Just copying what's already out there in the market place isn't going to work. Be honest, do your pictures really stand out?  Yes? Good, but be aware that there is an ocean that separates the skills that produced a stunning image of a beach at dusk shot on your Cornwall holiday and those a professional needs daily. Being professional means producing excellent pictures to order, usually working against often impossible constraints and deadlines. To be honest much of the time we pros are trying to make something out of nothing, striving to capture beauty and order from a pig's ear of reality. You may think it's going to be all palm trees and still lakes; sorry to disillusion you. Just to earn a living you'll be dealing with shooting buildings under scaffolding, white van man parking in your background, leaden grey skies, portaloos in the foreground, obstructive security guards, stroppy jobs-worth's, clients who can't make up their mind, ugly brides and leering drunks. It's a glamorous life. Seriously you wouldn't believe some of the most unimaginably dull subjects pros have to shoot. And you will have to make them look fabulous time and time again. It's a conjuring trick.
Technically a pro needs a wide range of skills to deal with the multitude of tasks he or she will have to deal with. Developing your photography as a hobby to an advanced level is possible, but not often relevant to professional applications. For example shooting a wedding is a complex, intense and demanding task. Dealing with guests, lighting and the weather whilst all the time thinking creatively to produce something that's not just competent but outstanding takes huge professional commitment and skill. Those skills don't come quickly, or easily. Can they be taught?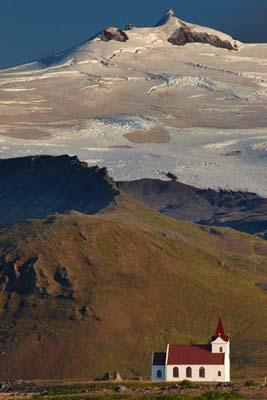 The church at Ingjaldsholl, nr Hellisandur, with the Snaefellsjokull towering above,  Snaefellsness Peninsula, west of Iceland. Being a professional means delivering the goods consistently, often against the odds. Clients aren't interested in your problems.
Should I go to College?
There are many very successful pros that have never had any formal photographic training or education. Going to college is going to take up 3 years and a whole lot of money. Also consider the fact that only a tiny percentage of the students who graduate with photography degrees actually go on to work in the profession. On that basis it doesn't look like the best option. But, (always more buts!) there are advantages to biting the bullet and committing to a few years on campus.
I do have to nail my colours to the mast here; I went to college. For me it made all the difference. The 3 years I spent developing my eye, exploring different applications, eating impossibly hot curries and feeding off the collective creativity of the lecturers and fellow students were invaluable. That time spent making cock ups and experimenting was exciting, great fun, and all the time we were honing our skills on a very vocational, hands-on course. OK,  less than a quarter of the fresh faces first sat in the classroom in 1982 are now professional photographers, but amongst those who did make it are some of the best in their fields of fashion, food and photojournalism. Actually if you take any degree course the numbers who go on to use their education in their day jobs is tiny. Many of those on photography degree courses have come straight from school and are there more because it seems a cool course to do rather than due to a deep seated passion and commitment. You, full of determination, will be different. So here's the rub; you will get out of a photography course what you put in. For me going back to college after a previous life at sea was a huge opportunity that worked out well. For many it doesn't. And it has to be said we didn't have to take out huge loans to do the course. The dynamics have changed, making it a tough call.
Next month our panel of pros will debate this further. Some of them did go to college, others didn't. There are still lots of buts to be considered.
Where is the money going to come from?
Now we're down to the nitty gritty. It's Day 1 of your professional life as a photographer. You've a website and printed letterheads. The back bedroom has been converted into an office and you're ready to go, waiting for the first call booking you for a shoot in the Seychelles. It may be a long wait, and sooner rather than later there are bills to pay. So where's the dosh going to come from? Clearly just calling yourself a photographer isn't going to result in the world beating a path to your door; you're going to have to find work, carve a niche, create a brand and knock on doors. Where? How? No one can tell you. If I or anyone else could everyone would be doing it. Right from Day 1 you are going to have to find a way to turn your photographic skills into money, and you're going to have to be pragmatic. The Seychelles trip may well come, but for now you need to feel lucky to be setting up the tripod on an industrial estate in Milton Keynes if it's paid work. You need a vision of where you're headed in this game, and a plan for how you're going to last the first year. All of the skills we've already talked about will now need to kick in. But let's come back to the essential practical consideration; where's the money going to come from?
You could hawk your portfolio around magazine art director's waiting rooms, knock on ad agency doors, advertise as a wedding photographer, hang out with the rat pack eager for Fleet Street's crumbs, send all your pictures off to stock agencies, stalk Princess Katharine, flog your prints or besiege book publishers. You could do all of these things and more, but of course there are many doing exactly the same thing. Now is the time to be creative, not just with your new L series lenses but in the way you look for work. And no one can help you, or even suggest how it can be done. But (it was time for another) I do have a few tips.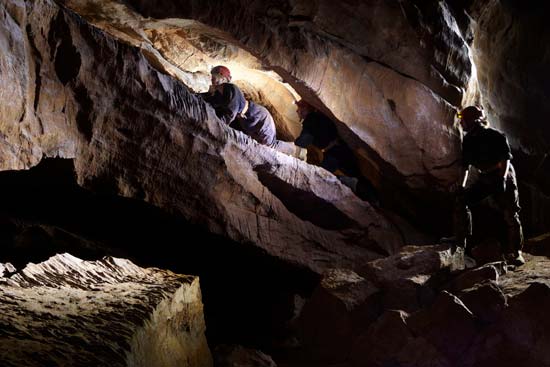 The caves at Cheddar, Somerset. Business wise it makes sense to be widely spread and not have all your eggs in one basket.
Don't be too proud. While a clear sense of purpose of where you want to be in the profession eventually is desirable for the first few years you're going to have to believe that just surviving as a photographer is a huge achievement. Any way you can find to put the camera to work is a bonus. In my first few years I shot everything from cheque presentations to supermarket openings; grip and grin jobs with direct flash and Tri-X. Warehouses in Avonmouth, chicken take aways, shop fronts; you name it, I shot it, all for an hourly rate. But believe it or not you learn from every job, and those years in the trenches were indispensable. There are no shortcuts; most of us have inched our way up the professional ladder inch by inch, from Miss Millie's Fried Chicken in Cardiff to La Digue in the Seychelles. It took me 9 years to make that journey, I reckon that's par for the course.
Don't have all your eggs in one basket. You may think the way forward is clear, but there will be surprises and disappointments. You will need to constantly keep on exploring new ways to earn a living, and the more fingers you have in multiple pies the better. You may for example be inclined to commit hook line and sinker to ploughing your furrow in stock photography, but it would be a risky strategy with the repro fees on offer in a market where supply exceeds demand. Whatever you plan you'll need other options.
Never do anything for nothing. There are many who will ask and expect you to offer your services for free.  I was once asked by a magazine editor to write and illustrate a supplement on how to earn money from photography, with no fee on offer. The irony of that request was totally lost on her. The carrot of exposure is often offered as recompense for the absence of payment. It never works. Phone calls that start with the line "We don't have a budget for it but…" are never going to be worth your while. Stick to your guns; you're a professional. If you don't value your services or pictures, no one else will. If barter is offered as an alternative to a fee make damn sure it's worth your while. If you give away your expertise you'll not last the first year.
Underlying it all has to be a deep passion for our craft. If that's not there the commitment just won't last. I've just one more thing for you to consider if before jumping into the deep end as a professional. You love your photography; it's a joy, a hobby, an escape. It could be said that in its purest form photography is an art, and that mixing it with the nasty taint of money will pollute the enjoyment. You may lose your hobby in the pursuit of commercial success. Like I said, there is a price to be paid.
All of this may seem like the ranting of someone determined to discourage competition. It's not the case, believe me. This profession will always need fresh infusions of new talent and blood. I realise I've been stating my case with almost evangelical fervour, but that's what this game is all about; passion. It's not a job; it's a way of life.
Biography
Born in England in 1957, David spent much of his youth travelling with his family between the UK, California and Canada. After leaving school David joined the Navy in search of further travels and adventures – and it was while sailing the seven seas that his interest in photography grew. After several years at sea he decided to pursue his passion for photography and returned to study in Gloucester, England.  After leaving college in 1985 he began work as a freelance photographer specialising in landscape and other travel subjects, which over the last 25 years, have taken him to almost every corner of the globe.
David is now established and recognised as one of the UK's leading landscape and travel photographers. His images sell all over the world – both as fine art photography and commercially in advertising and publishing. He has won international awards for: British Gas/ BBC Wildlife Photographer of the Year Awards in 1985,1989 & 1990 and also writes regularly about landscape and travel photography for a number of national and international magazines. David has worked for numerous clients including British Airways, Sainsbury's, Geo, Toyota, Qantas, Sunday Times and the Telegraph.  During the last twenty years he has also worked extensively for the National Trust covering much of the UK's landscape and coastline, which has featured in many high profile publications and several highly acclaimed photographic exhibitions. Most notably:
'New Vision' Contemporary Art Photography – AOP Gallery
'The Coast Exposed' – Maritime Museum Greenwich and the Lowry
'Climate Change – in Britain's Back Yard!' – London, Nottingham, Wales, Belfast, Bristol
"l'm still passionate about photography. All aspects fascinate me; from capturing the first light of day on a frosty landscape or making the most of a bustling market in Vietnam to portraying the dignity of a wrinkled face in China."
David spends much of the year travelling with his wife Wendy. When not travelling they live in England, near Sherborne in Dorset.
All images in this article © David Noton
Your Comments