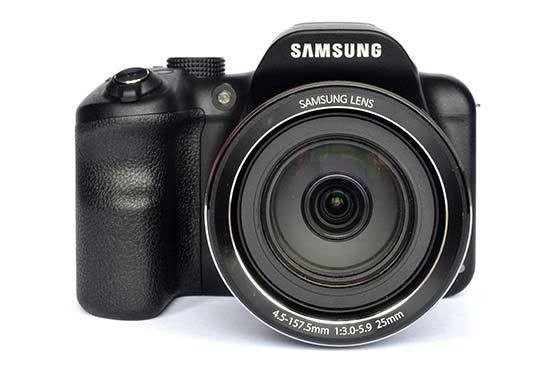 Samsung's recent press event held at Sandown Racecourse allowed us to sample the company's new WB1100F bridge camera. If you're after a camera with the ergonomic feel of a traditional DSLR but also the ease of use of a point-and-shoot compact, the WB1100F could well fit the bill. It sports a 35x optical zoom lens and a 16.2MP CCD sensor with a sensitivity range of ISO80-3200. Despite a relatively modest price tag of £250 / $249.99, you still get HD 720p video recording, plus extensive wireless image sharing options with the convenience of NFC pairing.
35x Zoom Range
These days a 35x zoom lens may not sound like much compared to the 60x monsters on the market, but the WB1100F's 25-875mm-equivalent focal length range is still enough to cover most scenarios. The camera also includes optical image stabilisation to help banish blur, as well as a Speed Control button on the side of the lens which will turbocharge the lens so it zooms at twice its normal speed.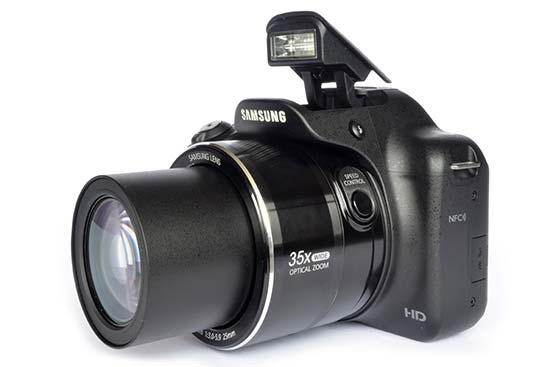 Wi-Fi with NFC Pairing
Samsung has crammed the WB1100F with its latest wireless image sharing technology. Features like Photo Beam allow you to transfer an image from the camera to your smart device by simply tapping the two together. It's a neat trick made possible by NFC, so you'll need an NFC-enabled smartphone or tablet to get in on the action. The camera also incorporates Samsung's AutoShare feature that'll wirelessly share images as soon as you snap them, as well as Remote Viewfinder technology to let you control the WB1100F wirelessly from your smartphone.
Smart Auto Mode
Though it may look like a DSLR, the WB1100F is no harder to use than a conventional compact camera. Samsung's Smart Auto mode automatically detects the scene conditions you're focussing on and applies optimal settings to capture the best possible images. If you'd rather a little more control, there's always a programmable auto mode that lets you set things like ISO sensitivity and white balance.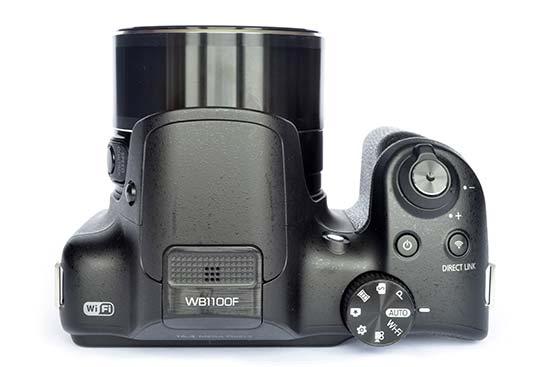 Creative Features
The WB1100F isn't short on special effects either. Capture up to a 180-degree panorama by simply holding down the shutter release, or jazz up conventional images by giving them a vignette, a retro vibe or a fish-eye effect. Smart scene modes like Light Trace will even hold the shutter open to capture light trails from night-time traffic, or switch to the Action Freeze mode to get sharp shots of fast-moving subjects.
Your Comments