Saturday Spotlight: Fujifilm Instax Share Smartphone Printer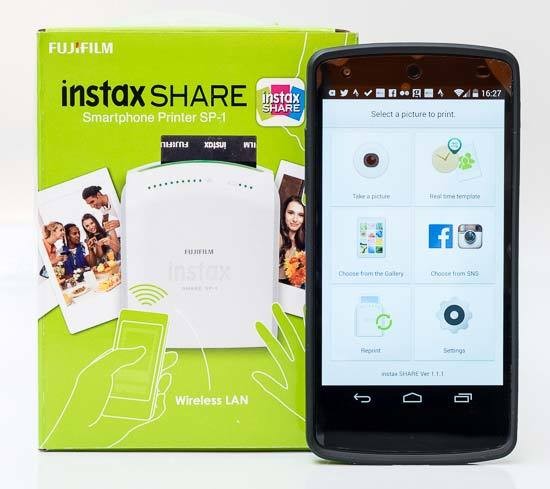 Printing. Who does it anymore? With everyone seemingly using their smartphones to take pictures and uploading them to Facebook, Instagram et al, it seems that the days of printing off all, or indeed any, of your photos have long gone.
Enter stage left the Fujifilm Instax Share Smartphone Printer, a new device that aims to get us all printing our photos again, whether they're stored on your phone, social network, or taken "live".
The Fujifilm Instax Share Smartphone Printer is a relatively compact, stylish printer that you could literally take everywhere with you.
It wirelessly connects to your smartphone via the free Instant Share app, available for iOS and Android, and produces an Instax Mini sized print (46(W) x 62(H) mm) in just 16 seconds.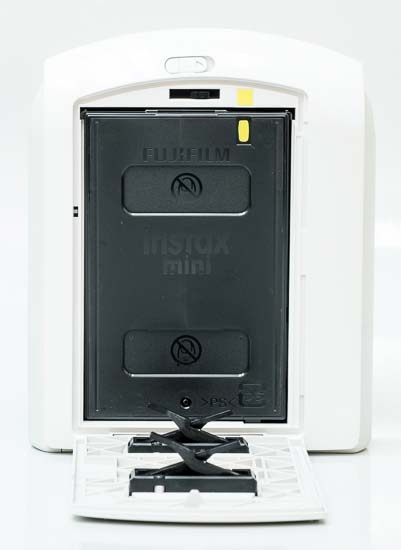 Loading the film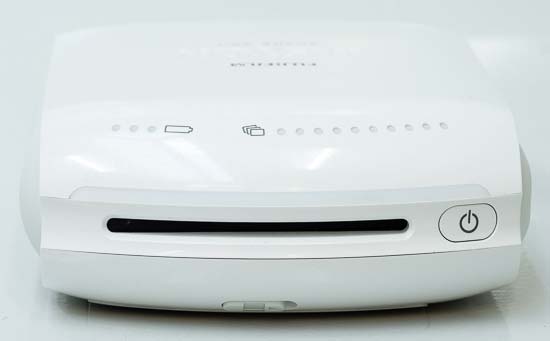 Offering a variety of templates, filters (OK, there are only two, sepia and black and white), and basic editing tools, you can choose a photo from your smartphone, Facebook or Instagram, or even take a picture with the app and apply a template that shows the current date, time and weather conditions at the top!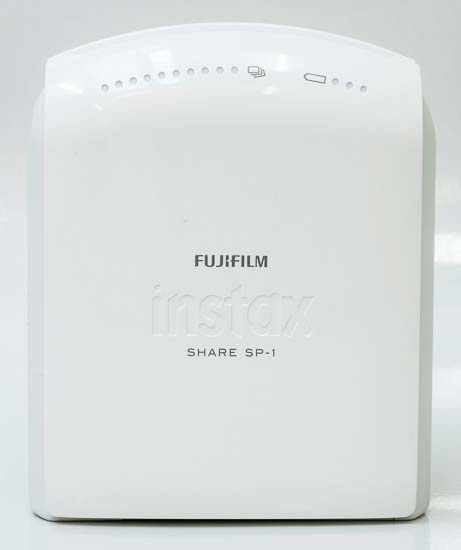 You can even upload an Instax framed picture to Facebook or Instagram, completing the circle as it were.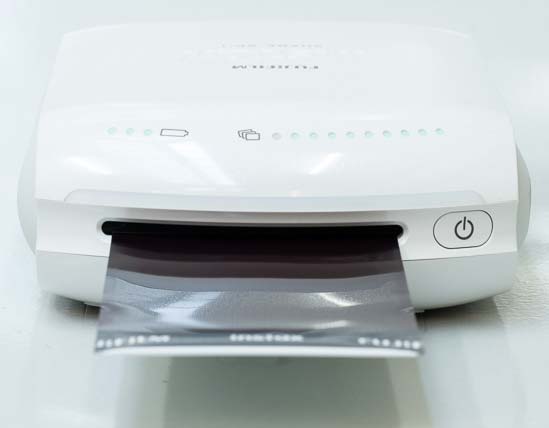 Here it comes...
If your friends and family want their own copy of your fantastic photos, there's a Reprint button both in the app and on the printer itself. Two CR2 batteries or an optional AC adapter supply the power.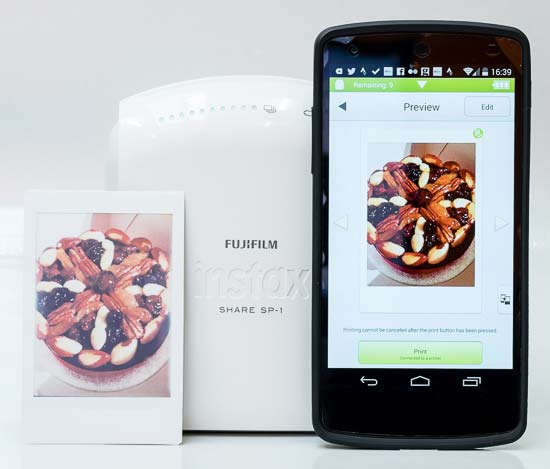 Ta-da!
And that's it. Simple, quick and above all fun - that's the new Fujifilm Instax Share Smartphone Printer. RRP is around £150 / $200.
What do you think - hit, miss or maybe? Leave a comment below...
Your Comments