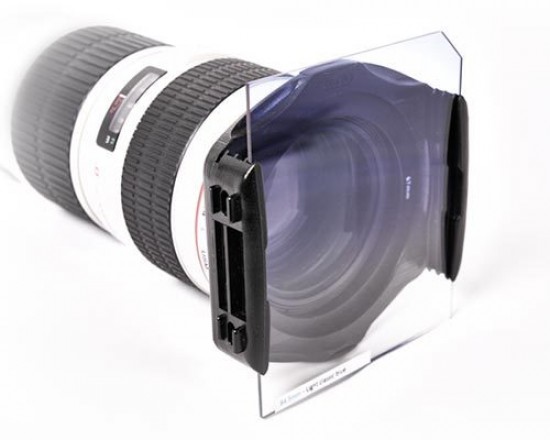 84.5mm is a new brand of camera lens filters. 84.5mm filters are universally compatible and extended to fit square holder filter type P "84 to 85 mm". The first serial production series of 84.5 filters will be available worldwide from 28th of May 2012.
84.5mm - camera filters Press Release
New Brand of square / gradual camera filters: 84.5mm
Dear friends of landscape, architectural and outdoor photography, we are pleased to announce you new brand of square / gradual photographic and cinematographic filters for both professional and amateur artists / photographers.
Company 84.5mm was established in year 2011 by a group of enthusiastic studio and outdoor photographers who joined forces with experienced chemists and production engineers. The idea of its origin was born in 2008, followed by three long years of development, research, laboratory experiments and fine-tuning best production technologies.
"In 2011 we could say that we have created an ideal manufacturing technology and a series of filters of exceptional quality that will please even the most demanding professionals and not only for its reasonable price." State the co-founders of the company.
Filters of brand 84.5mm are universally compatible and extended to fit square holder filter type P "84 to 85 mm" Filters are manufactured, similar as the world's most established brands of filter material CR-39, which has exceptional optical and mechanical properties - the same material is normally used for production of lightweight dioptric glasses or cockpits of combat aircraft and has exceptional scratch resistance and also optical properties very similar to the optical glass (Light transmittance, Refractive index, Abbe number, etc.). To ensure the highest quality, precision and control are all 84.5mm filters made by hand in majority of production stages! Each filter is tested visually, as well with using modern measuring devices in above standard equipped test center.
 
founders of the brand also says "currently offered product portfolio of our optical filters is not final and we are currently developing dozens of new models that will soon appear on the market. Our long term goal is to come every year with attractive new models that will inspire hundreds of amateur and professional photographers around the world and the modern trends move steadily forward. Of course, while maintaining consistently high quality and favorable prices. "
You can learn more about 84.5mm brand and its products (including demonstration photos with and without filters) on the website:
http://www.84dot5mm.com
First serial production series of 84.5 filters will be available worldwide from 28th of May 2012
Your Comments