Becoming a Storyteller with the Fujifilm X-T1 and X-Pro1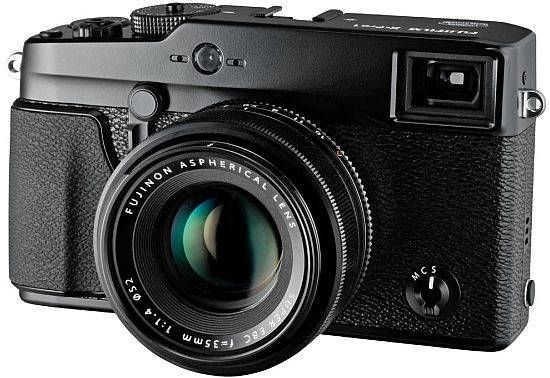 As the first female Fuji X-Photographer in the UK, Kerry Hendry has teamed up with Fujifilm and Aspire Photography Training to host three seminars in May, August and November. The first one-day event, entitled Becoming a Storyteller with the Fujifilm X-T1 and X-Pro1, is scheduled for 29th May and has a Midsummer's Night theme. "Woodland, fairies, amazing styling, a little bit of creative magic and Aspire fairy dust - it should be a really fun and creative training day." Kerry says. "The Fuji team will also be joining us - and the new X-T1, X-Pro1 & range of lenses will be available to try." Click through / read on for the details.
Website: Aspire Photography Training
Aspire Photography Training Press Release
Create The Difference - Refine Your Product 

Becoming a Storyteller with the Fujifilm X-T1 and X-Pro1

This course will teach you...
How to get the best from your camera equipment
Ways to maximise your camera's settings
The secrets behind giving your images emotional impact
Key composition techniques
How to direct people effectively
Why your choice of background makes all the difference
That there are no boundaries to your work!
Proficiency Level: 2 (on a scale of 1-4)
Presented in association with
Photography course snapshot
Taking portraiture to new levels, this photography training course is the perfect opportunity for anyone who's passionate about image making and wants to infuse their work with a sense of narrative, time, place and emotion. Over the course of an inspiring day led by Aspire's Catherine Connor and Kerry Hendry - Fujifilm's first female X-Series ambassador in the UK - you'll improve your photography and boost your confidence with the help of the amazing Fuji X-T1 and X-Pro1 camera and the experienced Fujifilm team.
You'll be learning and shooting in a group alongside like-minded photographers, all at a similar level of skill and knowledge to ensure everyone gets the best out of the day. Throughout the experience, you'll be encouraged to ask questions of your trainers and develop your knowledge under their expert guidance.
The day begins with a classroom-based learning session at 10am, where you'll explore photographic theory and the practical necessities behind creating great images. With hands-on experimentation, you'll discuss your camera's many settings and learn that exploring beyond your comfort zone can transform your imagery. From ISO and shutter speed to depth of field and aperture, lighting and shading to composition and choice of backgrounds, you'll cover a huge amount of ground in a short time, and will feel refreshed and ready to put your new knowledge into practice.
At 11.30, you'll head out for the day's shoot, which is designed on the theme of "A Midsummer Night" and challenges you to develop your own skills as a photographic storyteller. The stunning surroundings of the Lake District are a fitting backdrop for an unashamedly rich shoot that evokes the magic of portraiture in a way that will warm your heart and inspire you to create beautiful images. Wildflowers, whimsical dresses, rolling meadows, bluebell woods, fairy wings, flags in the wind, bows and arrows, Indian campfires… a thousand different ideas await, and the images you capture will inspire you as well as your clients.
Finally, at around 4pm, you'll regroup back at Aspire for a final Q&A session with Catherine, Kerry and the Fujifilm team, which will reaffirm everything you've learned throughout the day and allow you to share your experiences.
This photography training course is a unique one, allowing you to learn new skills which - while initially focused on portraiture - can be transferred to all areas of your photography. You'll also have access to some fabulous Fuji equipment which will open your eyes to the infinite possibilities of image capture, and you'll leave with a wonderful new set of images for your portfolio. It's sure to be an amazing experience, and there's so much to discover. Just remember to bring the following items…
Wellies or boots - it might get muddy out there!
Clothing suitable for all weathers (multiple layers are ideal)
Your camera (doesn't matter whether it's compact or DSLR) with lenses if you have them. Fujifilm will have plenty of gear for you to try out on the day too
Memory cards - you'll be taking a lot of pictures!
Plenty of energy for a fun-packed day
Your Comments