CamRanger Beta for Windows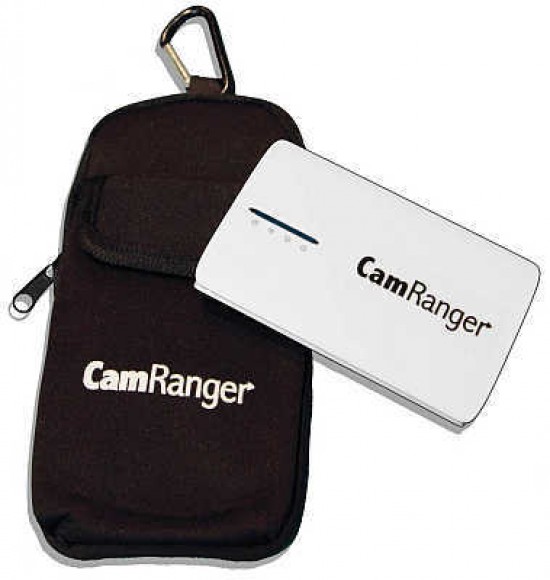 Following the success of its iOS, MacOS and Android compatible versions, CamRanger has now added support for Windows 7 and 8 Pro. CamRanger is a stand-alone device that connects to select Canon or Nikon DLSR cameras with a provided USB cable to create an ad-hoc Wi-Fi network that your iPad, iPhone, or iPod touch can then log on to. Together with the associated apps, CamRanger allows users to control their cameras and remotely see the live view feed when their camera is placed in remote locations. Currently in beta, the Windows app can be downloaded from the CamRanger website.
Website: CamRanger
Camranger Press Release
CamRanger extends its wireless tethering, Live view and Wireless Camera control to both Android and Windows devices.
Android users can now take control of CamRanger devices using the free App that can be downloaded from the Google Play store to get a Live View capability, 150ft range and the huge level of control over Canon or Nikon Live View DSLR cameras when using a CamRanger.
Until recently the capabilities of Camranger have only been available to photographers through their iPad, iPhone or iPod Touch devices and the beta version for Mac OSX, however the same CamRanger devices can now be controlled through Android Phones and Tablets using the beta Android App which can be downloaded free of charge from the Google Play Store.
Windows 7 & 8 Pro users can also download a beta App for their devices at CamRanger.com giving compatibility for CamRanger over most current mobile and Tablet platforms.
This was a natural step in extending the compatibility for the creators of CamRanger and their continued development program, which has seen a number of added features and benefits added to CamRangers capabilities, all of which can be accesses by existing customers simply by downloading the latest App update.
The CamRanger has a wireless range of up to 150ft for wireless tethering for photography and video monitoring and control, with an amazing feature set including touch to focus, aperture and shutter control, time lapse, focus stacking and HDR automation, as well as a Client view capability for studio and event photography. CamRanger operates on a rechargeable and replaceable battery and can be recharged by any micro USB cable or USB AC adapter.
CamRanger devices are available from UK stockists for £269.99. The software app to control CamRanger devices is available as follows:
iOS:  iPad 1 and newer (including iPad mini), iPhone 3GS and newer, and iPod Touch 3rd generation and newer (free download at the iTunes store)

Android (beta):  3.2 software and up (free download at the Google Play store)
Mac OSX: 10.7 and 10.8 OS (download at CamRanger.com)
Windows (beta): Windows 7 and 8 OS (in beta, download at CamRanger.com
Your Comments