Canon CES Hands-On Photos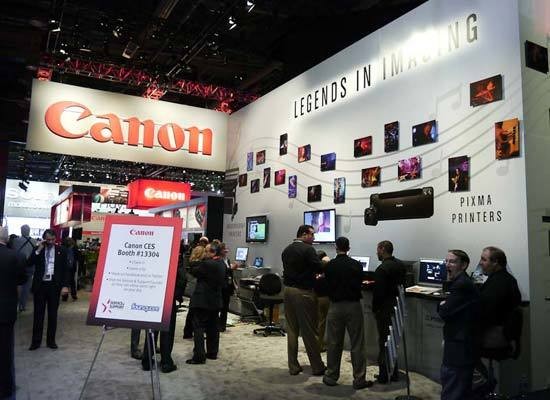 A quick tour of Canon's CES 2012 stand.
We've already covered Canon's new camera products for CES - the PowerShot G1 X and the IXUS 500 HS and IXUS 125 HS - so here's a short but sweet tour of Canon's mid-sized stand to give you an idea of what else Canon are showing.
Take a closer look at the Canon CES booth in our photo gallery.
A gallery of photos of Canon's CES 2012 stand.
Image Gallery
Click on a thumbnail to see the full version.
Your Comments