Carl Zeiss Lenses at Photokina Hands-On Photos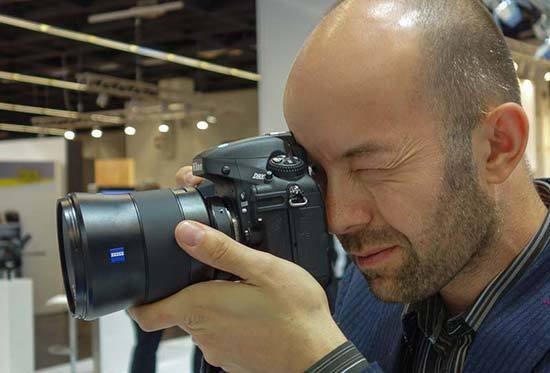 Want to see exactly what the new Zeiss lenses look like in the flesh? We have compiled a hands-on gallery for your perusal.
21 hands-on photos of the new Carl Zeiss lenses displayed at Photokina.
These include 12mm f/2.8, a 32mm f/1.8 and a 50mm f/2.8 macro lens for the Fuji and Sony compact system cameras (but not Micro Four Thirds), the Apo Sonnar T* 2/135, a new manual-focus telephoto lens for Canon and Nikon SLR cameras, and a full-frame manual-focus 55mm f/1.4 lens for SLR cameras.
Image Gallery
Click on a thumbnail to see the full version.
Your Comments