Chrome Niko Camera Bag & Photo Contest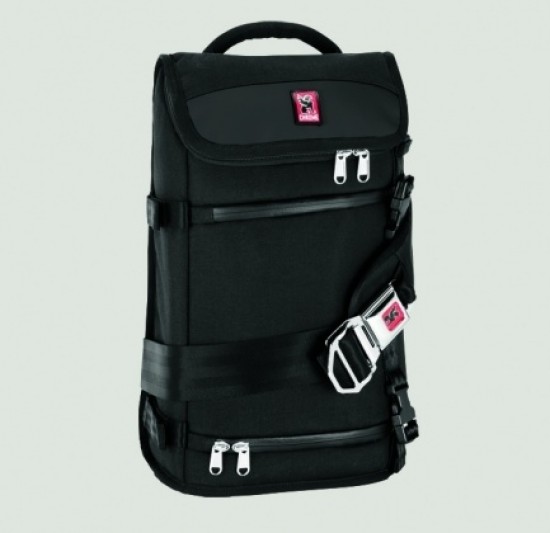 The new Niko is Chrome's first professional camera bag. 15.5" wide x 9" high x 6.25" deep, the Chrome Niko has a single strap with the signature Chrome seatbelt buckle release that doubles as a bottle opener, a cross-chest load stabiliser and a top grab handle. The customisable main compartment holds an SLR camera with lenses, flash and other accessories, while your tripod can be carried safely courtesy of Velcro straps on the outside. Featuring a weatherproof Cordura outer shell, the Chrome Niko sells for $95. Coinciding with this product launch, Chrome has also announced the This is My City photography competition, which challenges photographers to submit a photo of their favourite coffee spot, park, hidden gem, dive bar etc. in their home town to chromebags.com for a chance to win a Chrome Niko bag and a Nikon D3000 digital SLR camera. The deadline for entries is 12pm PST on 25th July. For more information, head to the website below.
Website: Chrome Bags
Chrome Press Release
THE NIKO [$95]
Our pro camera carrier lets you snap life in a flash.
Special Features:
• Single shoulder messenger strap with signature Chrome seatbelt buckle release that doubles as a bottle opener
• Cross-chest load stabilizer keeps your Niko in place on and off your bike
• Top grab handle for alternate carrying mode
• Customizable main compartment holds extra film, lenses, flash and SLR camera
• Additional pockets on main zippered flap
• Side Velcro straps lock in and carry your tripod or bike pump
• YKK zippered top pocket, with elastic mesh pouch
• 1,000 denier weatherproof Cordura outer shell
Dimensions: 15.5" wide x 9" high x 6.25" deep
Available in black
Your Comments