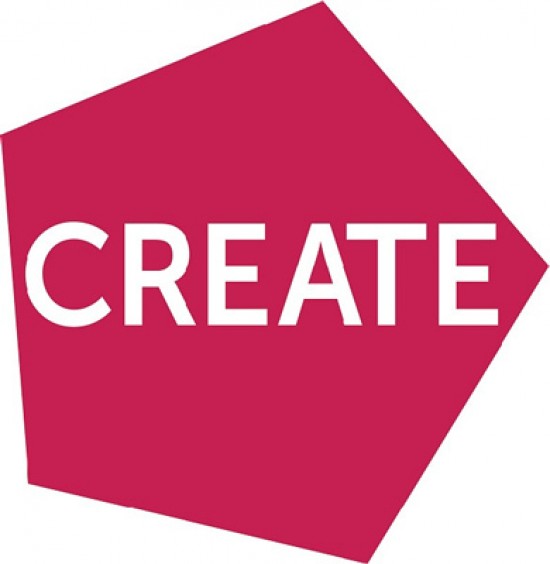 CREATE has announced an upcoming exhibition of David Bailey's East End photographs, taken over 50 years. Taking place from 6th July - 5 August in the Royal Docks, Newham, this retrospective is one of the highlights of the CREATE summer programme which runs from 21st June to the end of August. The photographs that will be displayed, many of them large-scale prints, document the changing physical and social landscape of east London showing streetscapes, characters and scenes of east London life. Bailey's photographs also provide a visual record of the different groups of immigrants who have settled in this part of the city. The photographer says, "London's East End is in my DNA and I'm thrilled to be able to return to my roots in Newham. Now the rest of the world will focus on an area I've been looking at all my life."
Press Release
David Bailey's East End
Supported by the London Borough of Newham. Produced by CREATE.
6 July – 5 August 2012
Compressor House, Royal Docks, Newham.
Opening hours: 11am – 7pm Tuesday – Sunday; late night until 9.30pm Thursday and Friday
Entry: £6, £4 conc. FREE for Newham residents.
www.createlondon.org
David Bailey is Newham's most famous son. The exhibition of pictures of the East End, taken over 50 years, will see him return to Newham while the world's focus is on east London. It is little known that David Bailey has photographed east London streets and their inhabitants from the early 60's right up to the present day, returning time and again to the stomping ground of his youth. David Bailey's East End is one of the highlights of the CREATE summer programme which runs from 21 June to the end of August. Newham Council, working with CREATE, has been integral in making the exhibition happen and have part funded it.
The photographs that will be displayed, many of them large-scale prints, document the changing physical and social landscape of east London showing streetscapes, characters and scenes of east London life. Some famous faces appear but they are nestled in among the renowned 'faces' of the area. Bailey's photographs also provide a visual record of the different groups of immigrants who have settled in this part of the city. The exhibition will take place in London's first new Enterprise Zone - the Royal Docks, which was the largest man-made Docks in the world when constructed 150 years ago. David Bailey said: "London's East End is in my DNA and I'm thrilled to be able to return to my roots in Newham. Now the rest of the world will focus on an area I've been looking at all my life."
The exhibition focuses on three periods, the Sixties, Eighties and recent years:
1960s
This section features images shot for a Sunday Times Magazine article on the Krays that could never be published. The Krays went to trial as the article was due to go to print. A Krays' gambling club features, which was firebombed just minutes after Bailey left. Images from those clubs and other pubs of east London depict some amazing East End characters. There are also images of east London high streets, unrecognizable today, with old shop fronts, and children playing in bombed out buildings and houses long since cleared to make way for tower blocks. Spitalfields, Brick Lane, Stratford and Newham all feature in the colour and black and white prints.
1980s
In the eighties Bailey returned to the Silvertown docks (where the exhibition takes place) to record the area before much of it was levelled for redevelopment. Stately east London buildings in ill repair and working cranes are shot through barbed wire fences and wire mesh. Bailey also shot a photoshoot there for his own Ritz newspaper with his wife Catherine and that will be displayed in the exhibition. High fashion is juxtaposed with towering cranes and crumbling warehouses. In these the sky provides the white background so synonymous with Bailey's portraits.
Recent years
Bailey returns to the streets of Stratford, recording the area as it goes through significant change in the build up to the Olympic Games. In one image, a huge blue fence marks the site where the old will once again make way for the new buildings of the Park. The photographs in this section also record different groups of residents living cheek by jowl, from white working classes men to the Asian women in saris and bhurkas. The contrasts in cultures are stark.
The old guard remains through images of a traditional East End Funeral procession, but newer residents are also making their presence felt. Stratford becomes the unlikely inspiration for images that evoke rural idylls in Bailey's images of the River Lea, the river that bisects the Olympic Park, and Hackney Marshes.
Hadrian Garrard, Director of CREATE, said: "This is a very personal show which charts the transformation of east London over the past half century thorough the lens of a local icon. Bailey's work explores the characters, cultures and physical landscapes which make the area so unique. This is a once in a lifetime show, at perhaps the most important time in the area's history."
Newham Mayor Sir Robin Wales said: "We are thrilled that an icon like David Bailey will be returning to his roots by holding a major exhibition here in time for the Olympics. This is a fantastic coup for our borough and east London. David is a true Newham boy and we will be ensuring he gets the warmest of homecomings."
There will be an exhibition catalogue and a new set of three books that depict these eras in greater detail will be published by Steidl in October. Deutsche Bank is the main sponsor of CREATE's 2012 summer programme.
For further PRESS information please contact Rebecca Ward on 020 7613 3306 or email press@rebeccaward.co.uk. To download press images please visit www.createlondon.org/press.
Compressor House, Dockside Road, London E16 2QD
Friday 6 July – Sunday 5 August 2012
Opening hours: 11am – 7pm Tuesday – Sunday; late night until 9.30pm Thursday and Friday
Entry: £6, £4 conc. FREE for Newham residents.
www.createlondon.org
Twitter: @CREATE_London
www.facebook.com/Createlondon.org
Your Comments