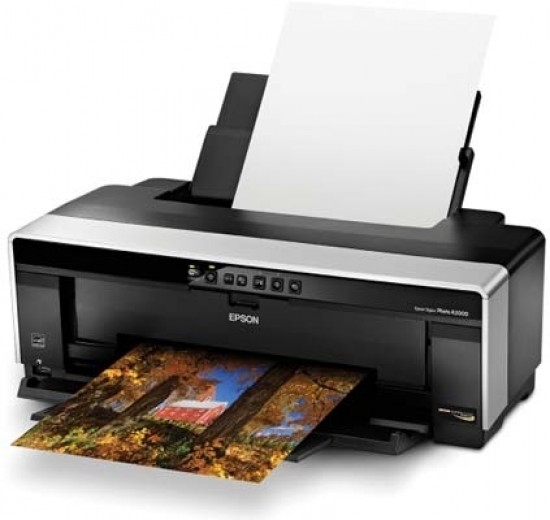 Epson has released three useful tips for those who want to preserve their summer memories on the form of photographic prints. "National Photo Month is a great time to remember what a true photo is all about – the printed image," said Richard Day, product manager, Epson America. The three tips are: 1) print on real canvas (this is to promote Epson's Signature Worthy Exhibition Canvas Matte media), 2) check the paper type you choose in the printer's driver matches the paper you are printing on and 3) let the prints dry 24 hours before framing or displaying them.
Epson Press Release
Epson Tips for Printing Amazing Summer Photos

Three Ideas from the Leader in Digital Photo Printers to Ensure Your Big Summer Pics Capture and Preserve the Sun, Fun, Adventure, and Romance for Decades to Come

LONG BEACH, Calif. – May 21, 2012 – With tens of millions of digital cameras in the U.S., it's possible that more than a billion photos will be taken this summer.  And chances are some – maybe some of yours – will be amazing; photos that capture the emotion of a single moment in time, photos that could win contests, photos that deserve to make their way out of memory cards and into frames to be displayed, shared and treasured for a lifetime.

So it's a good thing that May – a month ahead of summer's official start – is National Photo Month. It gives all of us a little time to brush up on our photography skills and think about what we'll need to do justice to those amazing summer photos that will warm our hearts no matter how cold it gets next winter. Epson, the world's leader in digital color and black and white photo printers, has some easy tips that can turn some of your favorite summer photos into prints that can be shared for generations to come.

The first step, particularly if you've recently upgraded your camera or phone, is to consider the purchase of an equally high-quality, wide-format photo printer. The EPSON Stylus® Photo R2000 – a PCMag.com Editor's Choice winner – is the ideal photo printer for anyone looking to turn a great photo into a spectacular print. 

"National Photo Month is a great time to remember what a true photo is all about – the printed image," said Richard Day, product manager, Epson America. "The easy-to-use, yet powerful, EPSON Stylus Photo R2000 is designed to make an amateur photographer's prints look like those of a pro. It will help you to produce truly stunning prints that can be shared with family and friends or be added to your home gallery."

Once you get comfortable with the R2000's capabilities, consider the following three tips that can easily move your prints from just being impressive to being truly extraordinary:

Print on Real Canvas for an Artistic Look and Feel – No kidding, Epson's Signature Worthy® Exhibition Canvas Matte can turn your photos into beautiful, professional-looking canvas works of art.

Check Your Settings – Make sure the paper type you choose in the driver matches the paper you are printing on. You don't want to use plain paper settings for printing on photo paper (or vice versa). In addition, make sure to use the photo quality setting that yields the best combination of speed and quality; it's usually one setting below the highest.

Let 'em Dry – While the R2000 ink provides instant-dry properties and immediate color stability for prints that are durable from the get-go, for best results, let your prints dry 24 hours before framing or displaying them.

"Summer vacations, or just relaxing summer weekends, are perfect opportunities to tackle new projects, and National Photo Month reminds us about the power and importance of creating and capturing memories," continued Day. "Whether turning that perfect photo into a canvas print or taking advantage of large printing for fun projects like scrapbook pages and party decorations, the Epson R2000 provides a wide range of features for a multitude of projects."

About the EPSON Stylus Photo R2000
The R2000 uses Epson's innovative MicroPiezo® print head with AMC™ and EPSON UltraChrome Hi-Gloss® 2 Ink to create images with vibrant color on a broad range of paper types. The printer's unique eight-color ink set takes advantage of Epson's exclusive high-gloss encapsulated pigments including an enhanced gloss optimizer that creates photos with a uniformly smooth finish and feel. Image quality is further enhanced by AccuPhoto™ HG screening technology that ensures outstanding image quality even when printing in higher speed modes.

The EPSON Stylus Photo R2000 also provides several features and qualities typically found in professional-level printers, such as pigment-based inks, flexible media handling, and significantly larger capacity cartridges that deliver up to 50 percent more prints1. The printer's connectivity makes it easy to print from a home office or studio via Ethernet®, Wireless-N and USB 2.02. Its media flexibility is also unsurpassed in its class, giving users the ability to print on a full range of papers, including cut sheet and roll paper, photographic and fine art media, canvas, art boards, and CD/DVDs.

About Epson
Epson is a global imaging and innovation leader whose product lineup ranges from inkjet printers and 3LCD projectors to sensors and other microdevices. Dedicated to exceeding the vision of its customers worldwide, Epson delivers customer value based on compact, energy-saving, and high-precision technologies in markets spanning enterprise and the home to commerce and industry. Led by the Japan-based Seiko Epson Corporation, the Epson Group comprises more than 75,000 employees in 97 companies around the world, and is proud of its ongoing contributions to the global environment and the communities in which it operates. To learn more about Epson, please visit http://global.epson.com.

You may also connect with Epson America on Facebook (http://facebook.com/EpsonAmerica), Twitter (http://twitter.com/EpsonAmerica and http://twitter.com/EpsonEducation) and YouTube (http://youtube.com/EpsonTV).
Your Comments