We take a look at some of the key features of the new Fujifilm X-T10 compact system camera.
Smaller and Lighter
Weighing 331g / 11.7 oz and measuring 118.4mm (W) x 82.8mm (H) x 40.8mm (D), the new X-T10 is 27% smaller than the flagship X-T1, yet still boasts a highly rigid, die-cast magnesium body with three precision-milled aluminium dials. Note that unlike the X-T1, the new X-T10 is not weather-proof.

Automatic for the People
The X-T10 has an "auto-everything" Advanced SR Auto mode that's accessed via the new Auto switch on top of the body. This is designed to appeal to new X-system users, as well as current X-T1 fans.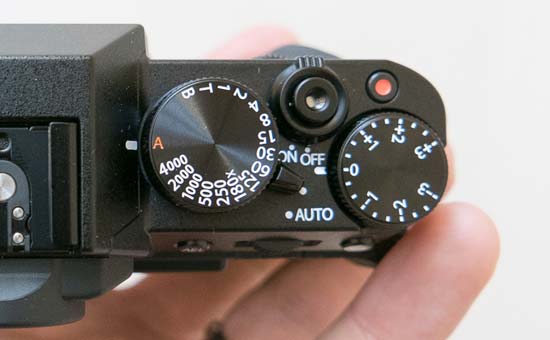 Pop-up Flash
The body also features an integral pop-up flash, positioned in the centre of the top plate, again designed to appeal to people upgrading from a simpler photographic device.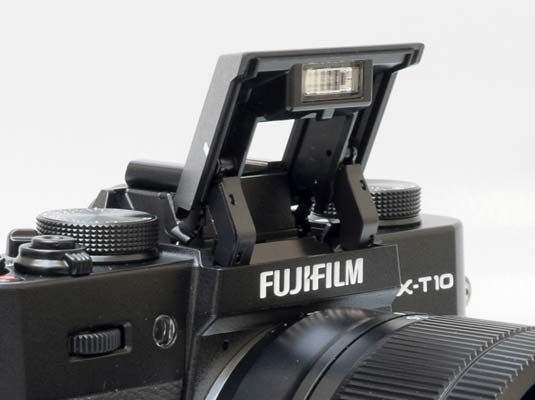 Faster Auto-focusing
The X-T10 uses a brand new AF system. This offers Fujifilm's conventional 49-point AF mode for high speed and precision focusing, as well as new Zone and Wide/Tracking modes that track subject movement across a larger 77-point area, substantially improving the camera's ability to capture moving subjects.
Zone mode allows users to select a 3x3, 5x3 or 5x5 zone out of the 77-point AF area. During AF-C focus, the camera continually tracks a subject, positioned at the centre of the zone. The centrally positioned 3x3 and 5x3 zones, in particular, delivers fast focusing thanks to the on-sensor phase detection AF.
The Wide/Tracking mode is a combination of the Wide mode (during AF-S), in which the camera automatically identifies and tracks the area in focus across the 77-point AF area, and the predictive Tracking mode (during AF-C), which uses the entire 77-point area to continue tracking a subject. This feature enables continuous focusing on a subject that is moving up and down, left and right or towards and away from the camera.
Note that the X-T1 will get the same system via a firmware update in late June.
EVF
The X-T10 uses the same 2.36million dot EVF as the X-E2 camera, making it smaller than the one in the X-T1. It has a magnification of 0.62x and a display lag time of just 0.005sec.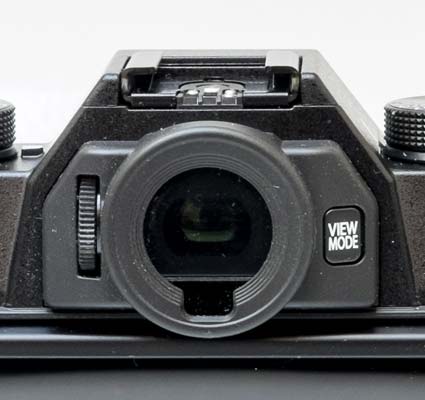 1/32000th Second Shutter Speed
A completely silent electronic shutter that is capable of exposures up to 1/32000sec. has been added, making it easier to shoot wide-open at fast apertures on very bright days.
Your Comments